It is an intimate hanging of exceptional works that offer a rare vision in Paris of James Abbott McNeill Whistler (1834-1903). Four paintings on loan from the Frick Collection in New York, on the occasion of extension work, face three other paintings belonging to the Musée d'Orsay – the only ones in the French collections. Rarely exhibited etchings and pastels complete this set and show the artist's striking skill. Behind a velvet curtain, a cozy room wants to evoke the atmosphere of Henry Clay Frick's mansion along Central Park. Pittsburgh industrialist and great American collector of the early years of the 20th century, the latter had his house transformed into one of the most unique museums in New York. This institution, opened in 1935, brings together under its gold European masterpieces from the 14th to the 19th century: Bellini, Cimabue, El Greco, Fragonard… Among them, Whistler, whose Frick Collection includes twenty works.
Whistler was born in Massachusetts in 1834, trained in Paris, in the studio of the painter Charles Gleyre and in the halls of the Louvre. "The Man with the Pipe" dates from these early years. Although later settled in London, he exhibited "La dame blanche" at the Salon des Réfusés in 1863 and some time later became a reference for the symbolist generation. In 1891, under the influence of a few relatives, including Stéphane Mallarmé, the French State bought his "Arrangement en gris et noir" from him. Portrait of the Artist's Mother" (1871).
A silhouette, a look: Whistler practices the art of suggestion
His large portraits made him famous. A silhouette and a look: he practices the art of suggestion. As Paul Perrin, curator and commissioner of the exhibition, tells us, Whistler sometimes had his models pose in the dark, to make unnecessary details disappear. Inspired by Vélasquez as well as Japanese prints, his characters are distanced from the visitor by frames he draws himself, and on which is sometimes placed the butterfly that marks his signature. A sign that his frames are an integral part of his creations, studio photographs show him painting on canvases that are already framed.
See as well."Journey to democracy!" : the prophetic fresco of Rancinan
Three masterpieces are brought together here, whose titles borrow from the vocabulary of music and color: "Symphony in flesh and pink color. Portrait of Mrs Frances Leyland", "Arrangement in brown and black. Portrait of Miss Rosa Corder", and the very Proustian "Arrangement in black and gold. Comte Robert de Montesquiou-Fezensac", which inspired the character of Charlus. The landscapes are not to be outdone, with virtuoso etchings of Venice and seascapes, especially off the coast of Valparaiso. It's only one room, and you want to stay there for hours.
"James McNeill Whistler (1834-1903). Masterpieces from the Frick Collection", at the Musée d'Orsay, in Paris, until May 8.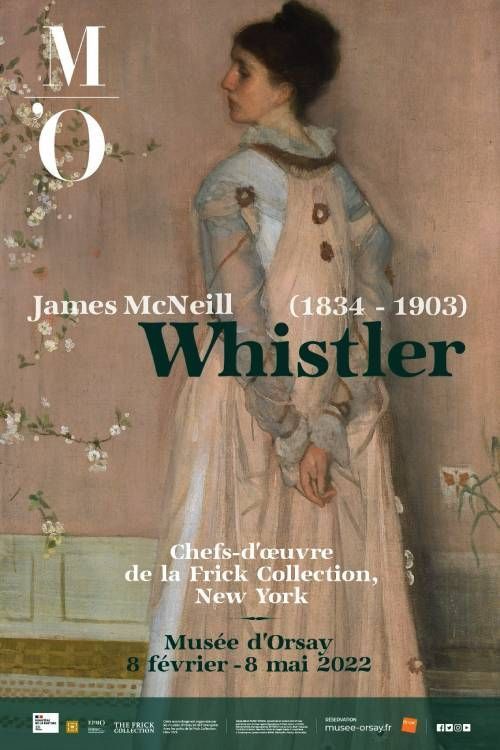 Any reproduction prohibited
www.parismatch.com