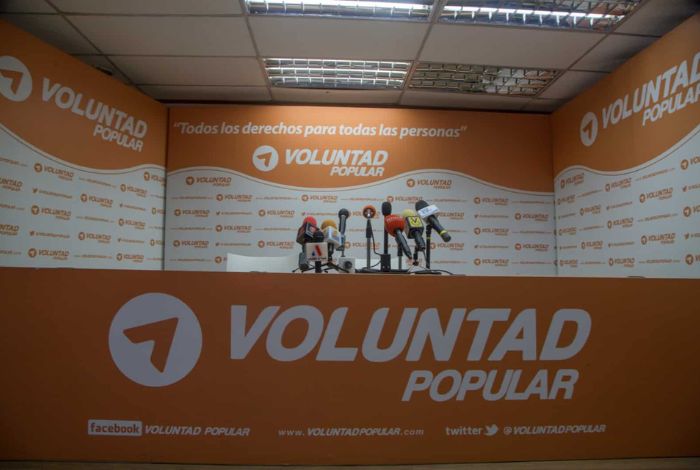 Its full support for the restart of the negotiation process in Mexicostated this Thursday Popular will while reaffirming its commitment to Venezuelans and democracy, through a statement
The text sent by the political organization to the media states:
Popular will based on the values ​​of democracy and freedom, supports the resumption of negotiations in Mexico, understanding that the main objective in this process is to materialize a transparent and real agreement, which allows minimizing the impact of the generalized crisis that the country is experiencing and, most importantly, get the return of democracy.
We support the delegation of the democratic alternative that comes with the faithful commitment to specify free, fair, democratic and verifiable electionsattached to the rule of law, in order to pay attention to the serious social situation while a structural solution to the crisis is achieved.
From our political organization, we guarantee the people of Venezuela that any agreement in this negotiation process will be subject to the principles that we have defended regarding the protection of assets, since their administration can only be carried out by international organizations and with guarantees of transparency.
We call on the country to accompany and be aware of this process, the details of which will be public to all Venezuelans.
Popular Will remains firm in achieving the rescue of freedom and democracy in Venezuela, without giving way to impunity or processes that are contrary to our values, until we have #TheMejorVenezuela where all rights are for all people.
Press here for support freedom of expression In Venezuela. Your donation will be used for strengthen our digital platform from the writing of the Dean of the National Press, and thus allow us to move on committed to truthful information, as has been our flag since 1904.
We count on you!
www.elimpulso.com