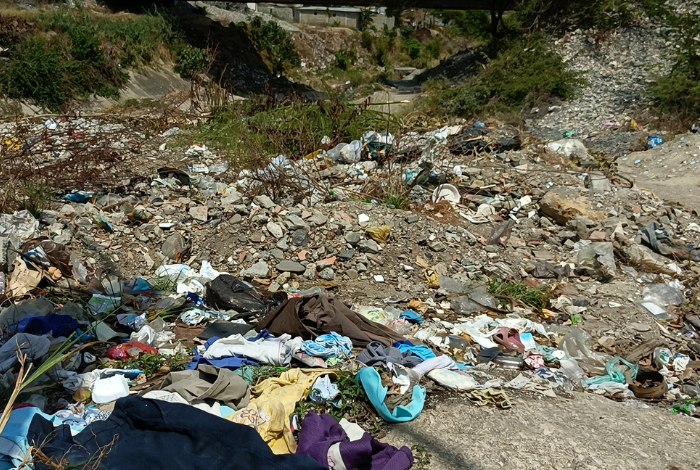 The inhabitants of the San Jacinto II community located north of Barquisimeto they didn't realize when it was created garbage dump that is significantly polluting your community. The residents of the sector told elimpulso.com that the problem has intensified for more than a year, therefore, they call on the country's authorities to address this situation.
Anna Gomez, a resident of the sector, mentioned that in the community there are older adults and children who are suffering from the contamination of this garbage dump. «There are many flies, it is horrible how many there are«, he pointed out.
It should be noted that the residents of Saint Hyacinth II They indicated that it is people from other communities who come to this place to throw their waste such as garbage and rubble. They stated that generally people go in the early morning hours to dispose of their waste.
Given this, Gomez He added that the problem is not only the garbage, but also, they tend to burn the waste, and therefore, there are people in the community who suffer from respiratory problems.
Naughty Noraimaa resident of the community, added that there are also people from the sector who «they have no conscience«, which do not contribute to this problem and also leave their waste in this landfill.
«The dogs also arrive and make a bigger mess by scattering all the garbage"Naughty said.
Taking this problem into consideration, the inhabitants of San Jacinto IIcalled on the state authorities to address this irregularity, which generates unhealthiness, insecurity and concern.
www.elimpulso.com