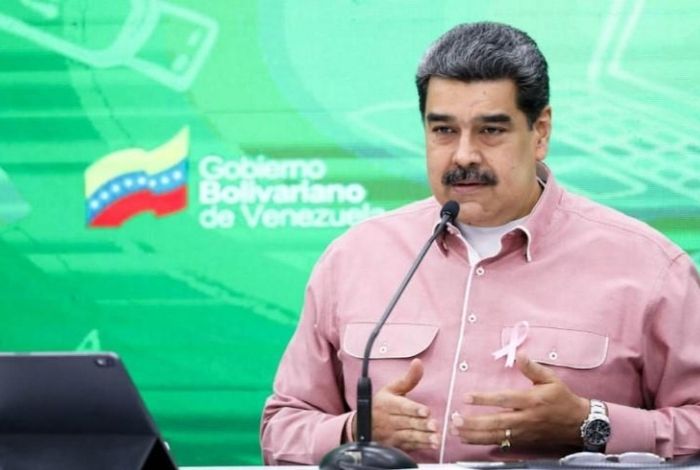 Nicholas Maduro assured this Wednesday, August 10 that "as a result of the sanctions", his administration has opted for "economic diversification", which has generated that more than 80% of the food consumed by Venezuelans is currently produced in the country.
"Venezuela was 120 years of a sick capitalism and economic system, of oil rentism that did not allow the development of the productive force. Now, as a result of the sanctions and the persecution against Venezuelan oil, we have been finding the path of economic diversification," Maduro said.
"Before we imported 90% of the food that was consumed in Venezuela and today in 2022 we are producing more than 80% of the food that goes to your table. It is the reality of the revolution, of the great AgroVenezuela mission », he added.
Likewise, he asserted that the country is experiencing "the time of transition to a new era, the time of a new productive era that meets the needs of the people of Venezuela and that becomes an exporting power."
It should be noted that on June 15, the president of the Venezuelan Association of Family Farming (AVAF)Juan Carlos Montesinos, stated that agricultural production in the country has been affected by "smuggling, unfair competition and fuel prices."
He indicated that of the 432 thousand production units that exist in Venezuela, 380 thousand They correspond to small and medium-sized family producers, but these are the ones that face the greatest difficulties in working the land, he told elimpulso.com
Also read: Juan Carlos Montesinos: Agricultural production affected by smuggling, unfair competition and fuel prices
During that interview, Montesinos criticized both the Minister of Agriculture and Nicolás Maduro for proclaiming increases in the production of items, when reality, he said, denies them.
Press here for support freedom of expression In Venezuela. Your donation will serve strengthen our digital platform from the writing of the Dean of the National Press, and so allow us to move on committed to truthful information, as our flag has been since 1904.
We count on you!
www.elimpulso.com