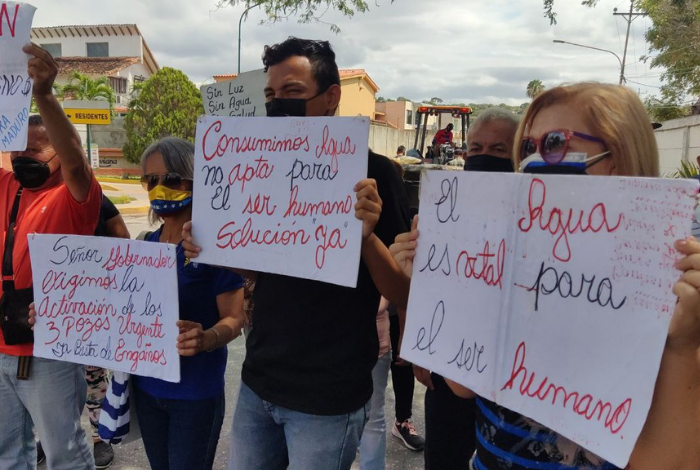 This Monday, March 21, inhabitants of the El Cercado macro-sectors and The Ujanamong other communities in the east of Barquisimeto, they protested before the lack of water in these areas.
Alida Andrade, social leader of El Cercadopointed out that this sector has been seriously affected by the El Vidrio pumping stationdue to the inactivity of the three wells that supply the more than 7 thousand families that live in the area.
"It is unfortunate that an aqueduct built in 2006 has not undergone the necessary inspection. If a tube breaks, they fix it, but later another one is damaged again," said Andrade, while noting that the power outages It has also affected the boards, to the point of leaving them non-functional.
On the other hand, Eligio Medina, social leader of El Ujanotold before the cameras of elimpulso.com that the 25,000 families that inhabit this macro-sector are condemned to not receive water before the problems that are registered in the La Segoviana substation.
"This substation should have two active motors and only one works," he said.
In addition, medina He assured that due to the call for a demonstration scheduled for this Monday, the Hydrology of Lara (Hidrolara) set up machinery to drill the pavement and repair the pipe that carries water from the substation to the Cristo Viene tank, which supplies the communities of The Ujan.
Medina added that "the logic" would be to replace the entire pipeline and not just put on a patch. "We hope that the governor will find a solution for us," he said.
www.elimpulso.com