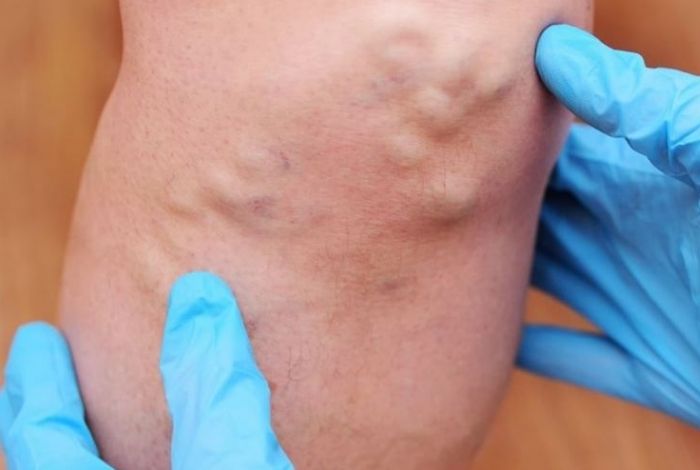 The Vascular diseases are the leading cause of death worldwide.
Such an affirmation corresponds to Dr. Carlos Durán, cardiovascular surgeon of the Santa Paula Medical Group (GMSP), who also maintains that, during the last year, there was an increase in cases of venous thrombosis, occupying the third cause of death on the planet, due to immobility, a product of the pandemic, and due to the consequences of COVID itself. -19.
The specialist explains that variety of diseases of the veinsArteries affect a large part of the population. They can manifest as simple spider veins and varicose veins on the legs, until they become invisible and even more complex problems such as venous thrombosisthe aneurysmscause Diabetic Foot and even ulcers.
Risk factor's
Women have been the most consistent in attacking in their early stages the venous diseases as the specialist assures.
"In consultation it is recurrent to see the woman, perhaps because of the aesthetic issue; However, more and more men are approaching worried about their health, since the vascular problem can lead to amputations, lack of mobility and even put the patient with a problem in their veins and arteries at risk of death, "he said. Duran in a press release.
Explains that there are several risk factors that affect the vascular disease. Among the main ones, the following stand out: suffering from diabetes mellitus, consuming tobacco and genetic load.
"Men usually come to the consultation in more advanced stages of the disease. I operate on a lot of men and I think it has to do with trust. They are embarrassed, that's why they don't go to the consultation; however, they are becoming more and more aware of their health and are carrying out their check-up".
Age range
Although the age range with the highest prevalence of venous diseases It is located between 40 and 60 years old, Dr. Durán points out that they can be present in young people of 15, 20 and 30 years.
"Venous disease is ageless. If symptoms of fatigue, heaviness, sprouting veins, visible and palpable dilations begin, it is necessary to go to the vascular surgeon and begin to change the destiny of your legs, that is what we specialists do and it is not related to age", he commented.
According to the expert, what is recommended is that, upon reaching the fifth decade of life, everyone should undergo a yearly check-up with a vascular surgeon, which includes a color duplex echo Doppler.
He added that "when the legs are very affected, we apply treatments according to the diagnosis of each patient. In some cases it may respond to hormonal or genetic issues, but others are related to large-scale vascular issues. The right thing to do in the case of varicose veins is to rule them out and start working with effective methods such as radiofrequencylaser or sclerosing foam, among other treatments".
indicates that not all cases of vascular situations require going to the operating room. "In my experience, only 30% need it."
A need
For Dr. Durán, success in caring for a patient rests on the up-to-date and permanent training of the team of professionals who care for him, and also having state-of-the-art technology.
He details that there are vascular tools such as Varixio, which consists of the preparation of the sclerosing foam used to eradicate vascular spider veins, the Orlight Laser used by cardiovascular surgeonsHemodynamics that allows the placement of stends and the performance of angioplasties and catheterizations.
Read more: www.eltiempove.com
www.elimpulso.com