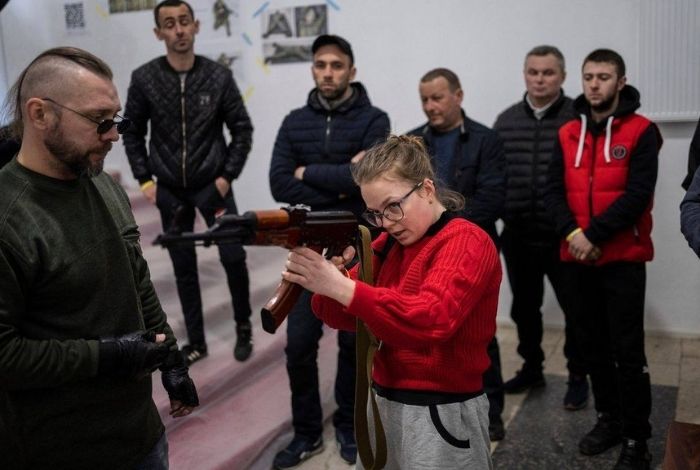 The Russian army on Sunday bombed an art school where some 400 people were sheltering in the besieged city of Mariupol. according to the Ukrainian authorities. Ukraine's president said the suffocating Russian siege of the port city would be remembered for centuries.
It was the second time in less than a week that municipal authorities reported an attack on a public building where civilians had gathered to take refuge from the attacks. A bomb hit a Mariupol theater on Wednesday where there are believed to be 1,300 people, according to authorities.
In the first moment there was no news of casualties from the attack reported to the art school, which The Associated Press could not independently verify. Ukrainian authorities have given no information about the search of the theater since Friday, when they said at least 130 people had been rescued.
The strategic city has been surrounded by Russian troops for three weeks, shelling it relentlessly, and has become a symbol of the horror of the Russian invasion of Ukraine. Local authorities say the siege has cut off water and power supplies and killed at least 2,300 people. some of which had to be buried in mass graves. Food, water and heating are scarce.
"Doing this to a peaceful city, what the occupiers have done, is an act of terror that will be remembered for centuries."Zelenskyy said in his evening address to the nation. "The more Russia uses terror against Ukraine, the worse the consequences will be."
In recent days, Russian forces have pushed their way into the city, cutting it off from the Sea of ​​Azov and devastating a massive steel plant. The fall of Mariupol would be an important but costly victory for the Russians, which have seen most of their progress halted in other major cities after more than three weeks of the largest ground invasion of Europe since World War II.
Russian bombardments have killed hundreds of men, women and children in different parts of Ukraine, while millions of civilians took to underground shelters or fled the country.
www.elimpulso.com