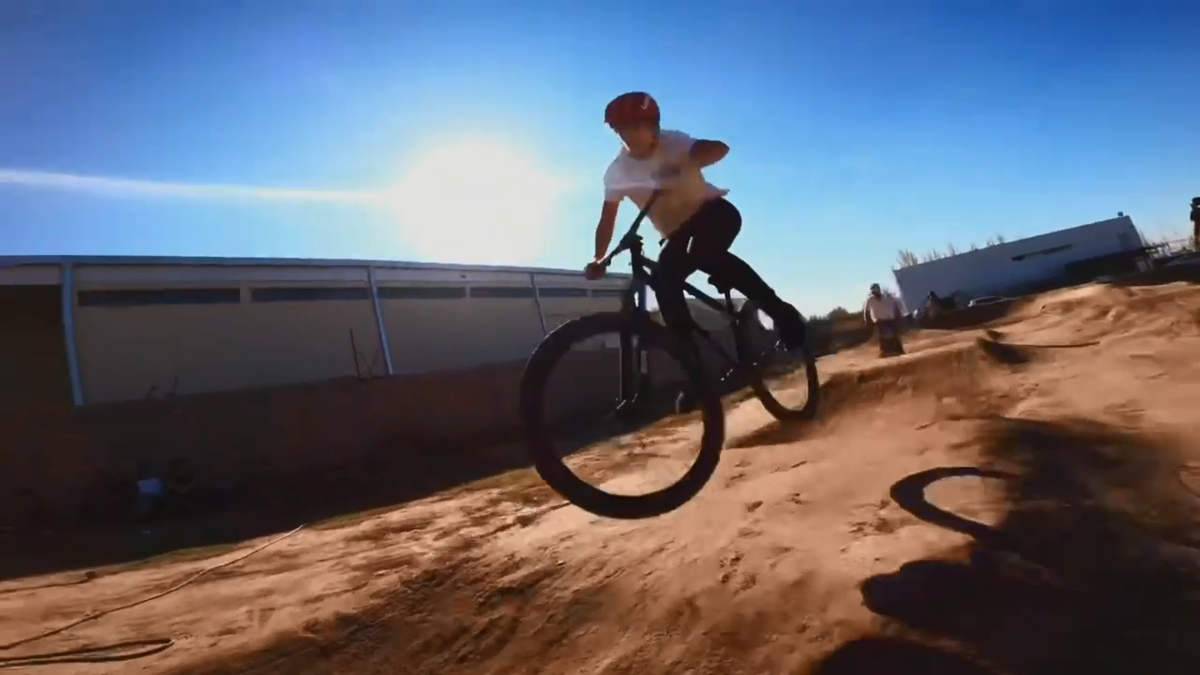 Despite the impact that the pandemic had on the gastronomic sector, many promising initiatives saw their projects flourish when restrictions were lifted in Mendoza. One of the micro economies incipient in the province is carried out by 23 Ríosa brewery that makes its own beer and offers it to the public in the same place where it is made. Accompanied by clothing fairs, live bands, mountain sports and open-air cinema cycles, this space has managed to create a diversified and relaxed atmosphere with European airs.
Installed in a large green area in Luján de Cuyo, 23 Ríos has been a cultural focus on the artistic scene in 2021. In addition to producing and selling quality beers, the bar convened the most diverse artistic and sports disciplines in its gardens: mountain bike classes and festivals on a specific track, sustainable clothing fairs that encourage circular fashion and food donation, and live shows of artists like The Skandalosa Crew, Green Past, Burst and L-Ghent.
The 3 founding partners of the place, Nicolás Massaccesi, Lucho Asais and Chacho Puebla, share a taste for constant dynamism: "We want things to always happen in our factory"Nicholas says. Through an interesting agenda of events, the gardens of Boedo and Acceso Sur leave nothing to be desired.
summer agenda
Already with its feet in the 21-22 season, the pub has planned an agenda for Mendoza and tourists to attend the place and relax with music, beer and gastronomy:
pump truck: what began as a bicycle circuit to take advantage of the space to suit the owners, ended up in a pump truck (a track that allows you to propel yourself on the bike without pedaling). This circuit is still open to the public and at the same time It has a little school to learn more about the discipline.
Recitals: with artists about to be confirmed, february promises to be the month loaded with live shows in 23 Ríos, just as it happened in 2021.
Fairs: fashion fairs will be the inevitable that will continue present on weekends with different enterprises of clothing, accessories and decoration.
Outdoor cinema: movies projected outdoors on a cinema-sized screen, beer in hand and something to eat. This proposal explored by the brand in 2021 plans to have a great place on the brand's agenda in the coming months.
A micro economy that contributes
Wineries, shops, restaurants and even events live around wine, the Mendoza product par excellence. However, parallel to that exploited industry in Mendoza, the production of quality beers forms one of the many micro economies that have grown in recent years, creating products that contribute and diversify the offer in our Province.
23 Ríos, which also distributes its products in Santa Fe, Buenos Aires and Misiones, is the Mendoza beer with the most awards in its category. With only four years on the market, both locals and tourists can sample a wide variety of beers that are constantly innovating: products such as Golden Ale, IPA, Stout wave Scottish Export Ale.
With different proposals for Mendoza, betting on this type of regional business is a one-way trip. The varied offer of events, beers and other regional products does nothing but grow, promise and meet standards of excellence at a gastronomic and cultural level.
www.diariouno.com.ar