A few days before the end of "Who is the mask"it was learned that the "Oli" suit hid Guillermina Valdes. This was the first time the blonde was seen in the role of a singer and when she left the TV show Telefe drew attention to his tears when saying goodbye to the format.
After the statements of the ex-juror of "Dancing" and what could be seen, the journalist Laura Ubfal outlined a theory about what the famous would have lived. "What she said on the radio is that she is tired of being an ex, that she is not Guillermina Valdés, she was Ortega's ex and now Tinelli's ex and that she wants to be someone for her."
"You can see that he is at a sensitive moment, at a pivotal moment. According to her 'Oli', the character she had in 'The Mask' was a breaking moment because she was able to show herself as she was ", assured the communicator in "Gossip", the show news program that takes place from Monday to Friday on Net TV.
To end the topic, Ubfal recalled that before this role, Guillermina was not often on television: "We knew her as a model, she herself said that she did not feel good on the catwalks. Maybe she has not shown herself as she wants to show herself and from now on she will do new things".
Wilhelmina's return
«I felt the possibility of playing, the experience is great and it was a gift from the universe, everything was positive. I am very demanding but knowing that they were not going to evaluate my voice freed me. The process was spectacular. It didn't bother me to see myself excited, it's the truth and the mask was a hinge in my life. Today I don't care so much whether they love me or not, but rather to show the truth », she assured in "As if the flies", a radio program that is broadcast by the station Once / ten.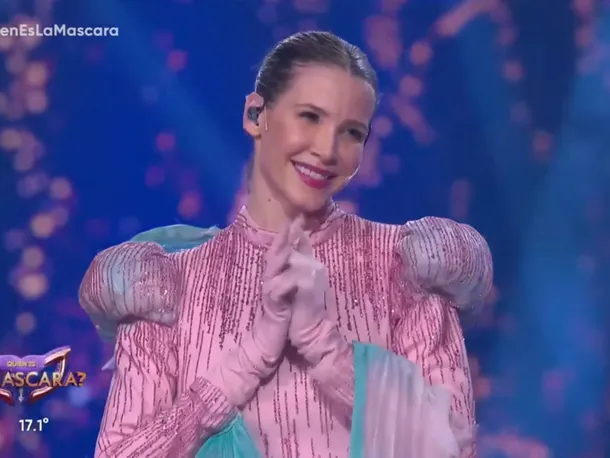 elintransigente.com