"Violation of the law and an unjust order from the Ministry of Education" – this is how the kindergarten lawyer Turgut Ozal described the closure of Turkish educational institutions.
In the decisions of the government by the Council of Ministers, it was decided to close the private kindergarten "Zubeyde Hanim", Tirana, part of the Turgut Ozal society. The kindergarten was closed by order of the Minister of Education and Sports and the reason is said to be the finding of serious violations of the legislation in force.
In an official communiqué, lawyer Isuf Shehu described this decision of the Ministry of Education as unfair and in violation of the law. The lawyer explained that the garden was part of the Gulen foundation before 2004 and then it was transferred to someone else's name. Furthermore, Shehu also adds that there was no clarified documentation in the Ministry of Education and then the procedure was started with the Ministry of Education, where after that, there was no communication.
The order states that this kindergarten operates in a building, for which approval has not been received from the minister responsible for education and the relevant licensing institution. The kindergarten is obliged to return the payments made by the parents, make the transfer possible and complete any documentation required by the institutions.
The garden was opened in October 1998 and is part of the "Turgut Ozal" society that is financed by the philanthropic cleric, Fethullah Gulen, who is known as the biggest opponent of Turkish President Erdogan and lives in the USA.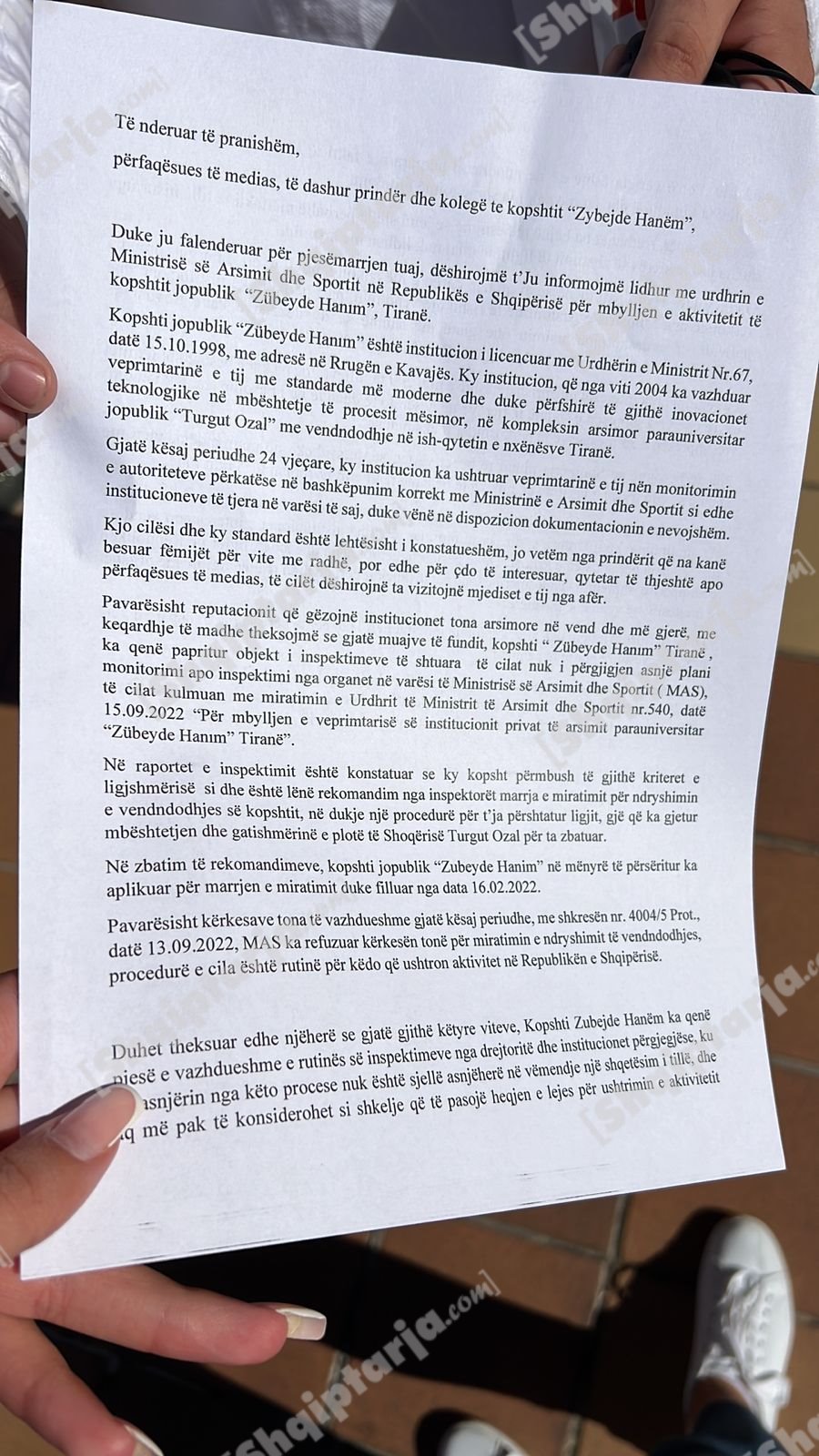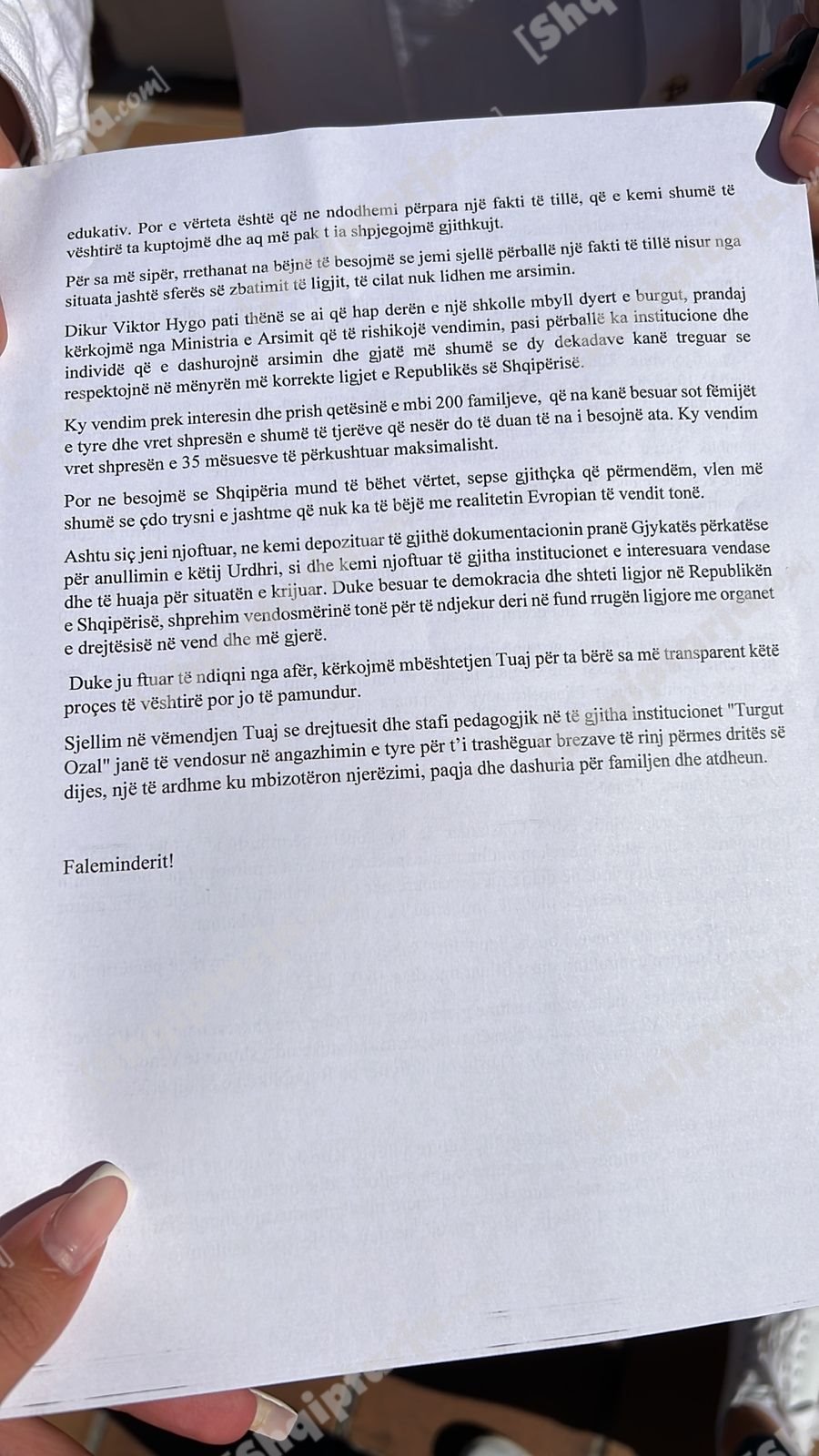 shqiptarja.com