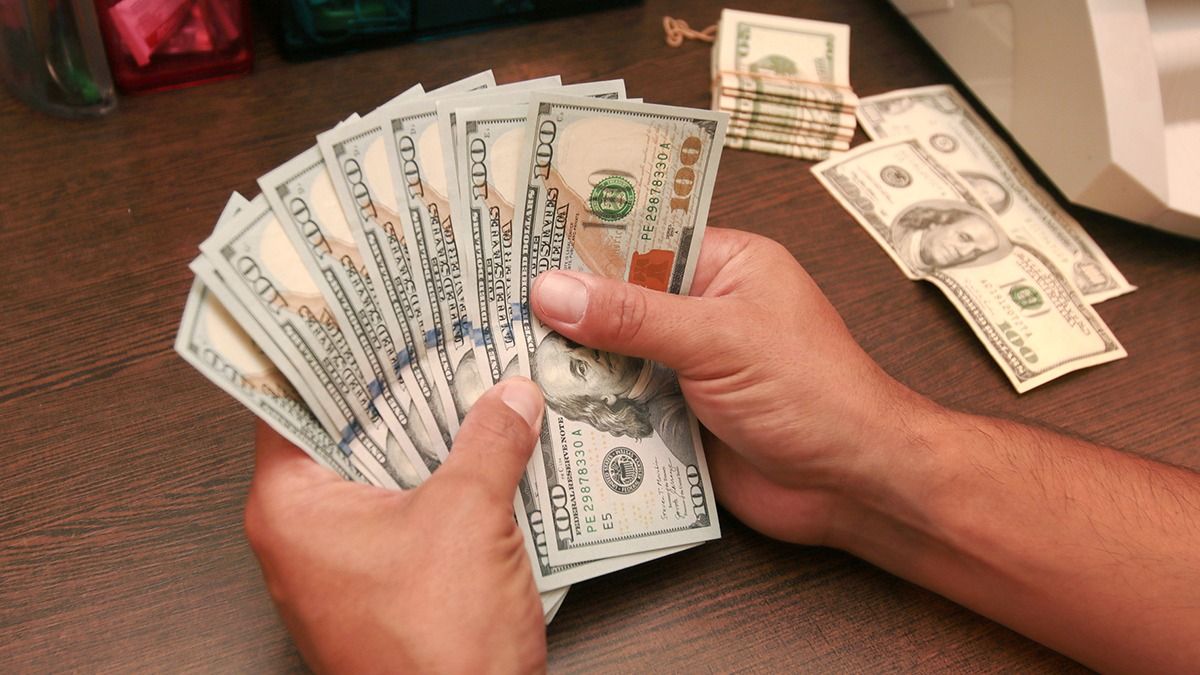 The blue dollar operates this Tuesday without variations in the City of Porteña and is sold at $291, at the same average price as in the caves of Mendozaso the exchange rate gap remains close to 115%.
The informal currency comes from losing $4 in the previous day and so far in August it accumulates a drop of $5, since in July it had ended at $296.
The wholesale dollar advances to $135.62 and the gap with the blue is now at 114.57%.
Regarding the financial quotes, They are trading low: the cash with liquidation is offered at $285 and the Bolsa or MEP, at $278.70.
However, despite this relative calm observed in the foreign exchange market, analysts affirm that the market seems to be waiting for new signals from the economic team led by Sergio Massa, since these prices still remain at high levels.
The tourist dollar at $278.70
For its part, the retail dollar is sold at an average of $142.30; the savings at $233.89 and the tourist, at $249.
The Central Bank managed to buy almost US$20 million on the foreign exchange market on Tuesday and thus accumulated four consecutive rounds with a balance in favor.
The monetary authority acquired some US$39 million in the last four rounds, although in August it accumulates sales in the interbank market for around US$809 million.
www.diariouno.com.ar