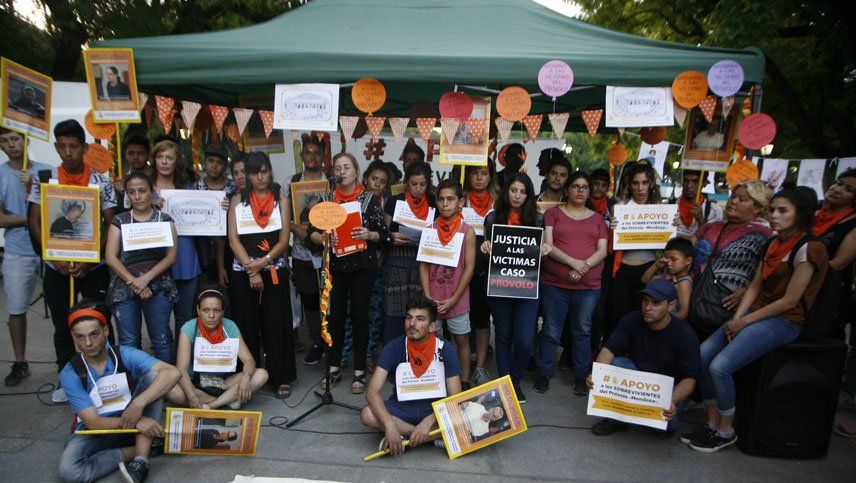 In case of sexual abuse at the Próvolo Institute of Luján de Cuyo continues to leave cloth to cut and in this case the one who expressed himself in this regard was the Archbishop from mendoza, Marcelo Colombowho assured that despite all the efforts made by the church to clarify the facts, nothing will be enough for the victims.
Colombo It's in Rome along with other ecclesiastical leaders of the country, waiting for an audience with the Dad Franciscoand from there he spoke this Wednesday with Radio Nihuil.
When asked about the case provolosince last Monday a march was held in which survivors of the abuses and militants of world groups participated, the Archbishop from mendoza said, first, that "there is no such obstruction in the Justice", as the victims denounce.
It may interest you: Sexual abuse in the Church: from the Próvolo case to "Zero Tolerance" in the world
"One quickly looks for a way to make it effective. It will never be enough because these pains cause us anguish and an inability to satisfy all the damage, which is enormous," he said. Colombo.
In addition, he assured that from the institution they took all the necessary steps so that the case is clarified. "Also without prejudice to any other activity of the Conditionwe take our steps in the Justice ecclesiastical".
It may interest you: The Mendoza Justice denied the transfer of the priest Corradi to La Plata
On the other hand, Colombo said that from the case provolobut also of other resounding cases of sexual abuse that have members of the churchthey had to review the procedures, something they continue to do.
"Everything we do will not be enough, but we are doing it, not only in mendozabut in Argentina and all over the world", closed the Archbishop.
Related topics:
Abuses in Próvolo
Provolo case
www.diariouno.com.ar