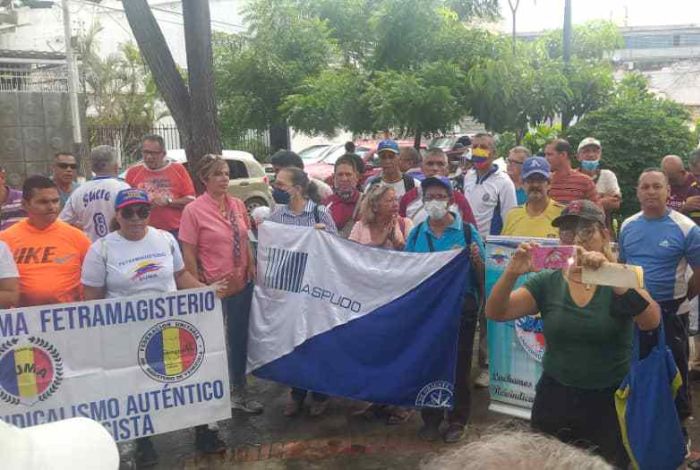 Going to the call of national protest convened for this Thursday, September 22, the guild of retirees and pensioners of the state of Sucre, mobilized in the city of Cumaná, to demand an increase in their salaries that adjust to the cost of the basic basketand that allows them access to medicines, as well as other benefits.
Enrique del Pino, a retired teacher, questioned the treatment that the Venezuelan State maintains with these professionals who for years worked to promote the country's development. He indicated that currentlyOlder adults should be enjoying their old age, and on the contrary, they are looking for alternatives to survive.
"We want justice to be done for the pensioners and retirees since we are totally finished in all aspects. Every day our pockets, our health deteriorate more and there is no will from the government to heed this call," Del Pino said.
Among the requests that these retirees maintain is the restitution of contractual benefits, activation of medical and funeral servicesas well as the cessation of attacks on workers who decided to raise their voices in protest.
This day of protest was joined by different unions, representatives of political parties and members of civil society who supported the demands of this sector, as well as They urged the national authorities to make a comprehensive adjustment so that all Venezuelans have a decent quality of life..
More information: www.termometronacional.com
Press here for support freedom of expression In Venezuela. Your donation will serve strengthen our digital platform from the writing of the Dean of the National Press, and so allow us to move on committed to truthful information, as our flag has been since 1904.
We count on you!
www.elimpulso.com