MADRID – Secretary General of the North Atlantic Alliance (NATO) Jens Stoltenberg on Monday warned against the weakening of support for Ukraine, which has been facing a Russian military invasion since the end of February, DPA reports.
As Stoltenberg told parliamentarians from NATO countries gathered in the Spanish capital of Madrid, he knows that supporting Ukraine will come at a cost and that many people are already suffering from rising energy and food costs.
"However, the price we pay as NATO allies is measured in money, while the Ukrainians pay a price measured in blood. And if we allow (Russian President Vladimir) Putin to win, we will all have to pay a much higher price." pointed out Stoltenberg. "And that will have direct consequences for our security. The world will become more dangerous and we will become more vulnerable," he added that "we must be ready to support Ukraine even for the long haul".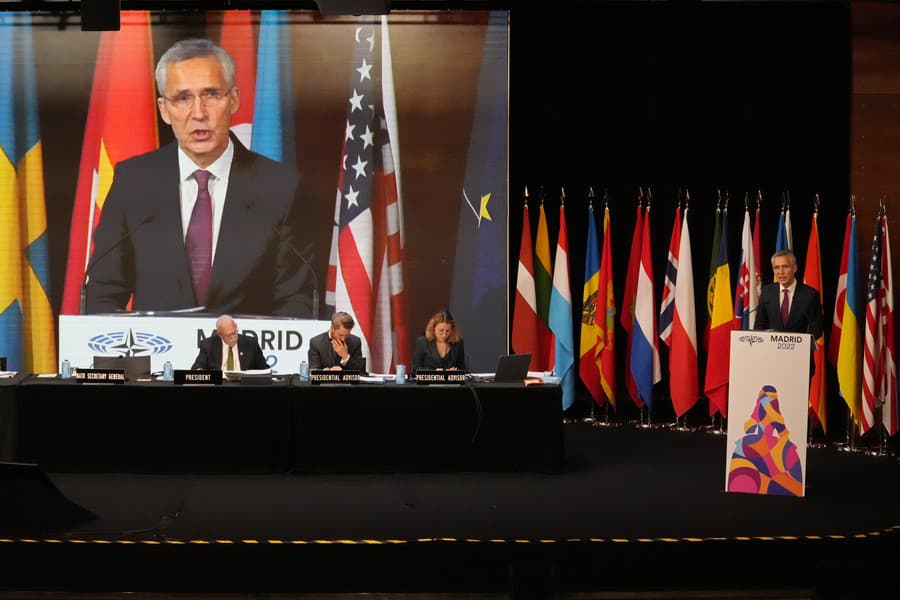 Stoltenberg gave a speech at the NATO Parliamentary Assembly, where MPs from 30 Alliance countries discuss issues of security and defense policy, writes DPA.
He warned the Allies against becoming dependent on China
Western countries must be careful not to build a new dependence on China at a time when they are trying to cut themselves off from Russian energy supplies in connection with the invasion of Ukraine. NATO Secretary General Jens Stoltenberg warned against this on Monday, Reuters reports.
"We see China's increasing efforts to control our critical infrastructure, supply networks and key industries," said Stoltenberg during a visit to Spain. "China's precious minerals are present everywhere – in our phones, in our cars and in our military equipment… We must not give authoritarian regimes any chance to exploit our vulnerability and weaken us." Stoltenberg continued.
In June, NATO member countries in their new strategic concept described China as a challenge to the "interests, security and values" of the Alliance. China is described in the concept as an economic and military power whose strategy, intentions and military building "are opaque", reminds Reuters. A paradigm shift is observable in this latest NATO document. In the previous strategy from 2010, Beijing was not even mentioned. At that time, China was perceived in the West as a harmless trading partner and producer, Reuters analyzes.
www.topky.sk