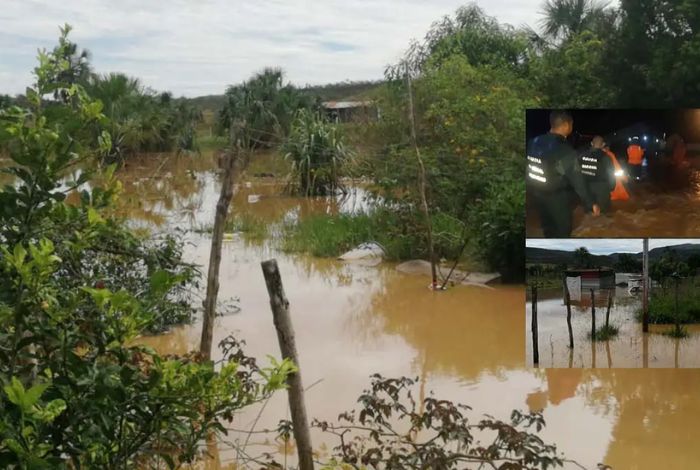 Work: www.correodelcaroni.com
New floods were recorded in Santa Elena de Uairén, Gran Sabana municipality of Bolívar state. Heavy rains during the night of September 20 affected families from the Caño Amarillo, Andrés Bello, Brisas de Sampay, Ezequiel Zamora, Akurima, and Manakru sectors, among others.
In addition to the overflow Uairen Riveraffected reported that in homes in the Akurima sectors and in front of the command of the National Guard, black water was returned through the toilets.
The contingency took care of her Gran Sabana Civil Protection with the support of the National Guard and the Bolívar State Police.
Residents of Santa Elena de Uairen highlighted the work of officials of Civil protectiondespite the limitations in the provision of equipment for these emergencies.
«Civil Protection does not have its own rustic vehicle for these contingencies. We ask for the support of the mayor and the governor to provide them with good motorcycles and a long chassis Jeep to reach the most affected areas," said a resident of the municipality.
In the floods that were previously registered, one of them on July 30 when the Uairén River at 80%The team of Civil protection had difficulties accessing the remote sectors with the greatest impact, where the water was more than a meter deep.
This delayed the census of the victims and damaged houses, to offer general attention. However, in each emergency, the population also provides support to get families out of flooded homes.
"That they provide them (Civil Protection) with good equipment. They work with their nails and are the first to show their faces," another resident highlighted.
So far, an exact number of families and people affected is not known. Some of the victims were sheltered at the headquarters of the emergencies 911in Santa Elena de Uairen.
previous floods
The floods that occurred in the early hours of July 30, whose magnitude had not been recorded since the 1980s, affected 1,895 families and 1,569 homes were damaged. Of these, 1,155 victims and six collapsed houses were counted. In total, at least 6,516 citizens were affected, according to the preliminary balance of Civil protection.
On September 2 another flood was reported, this time with the balance of a deceased person. A 3-year-old boy was swept away by the current of water when he, along with his mother, tried to seek shelter.
According to witnesses, the minor slipped from the mother when a snake bit her. The current swept him away and he was found some time later with no vital signs.
For more information: www.correodelcaroni.com
Press here for support freedom of expression In Venezuela. Your donation will serve strengthen our digital platform from the writing of the Dean of the National Press, and so allow us to move on committed to truthful information, as our flag has been since 1904.
We count on you!
www.elimpulso.com