Schettino out of prison to file documents, the deadline for alternative measures matured
His lawyers have applied to access the State Discotheque and deal with the digitization of processes

Thursday 22 September 2022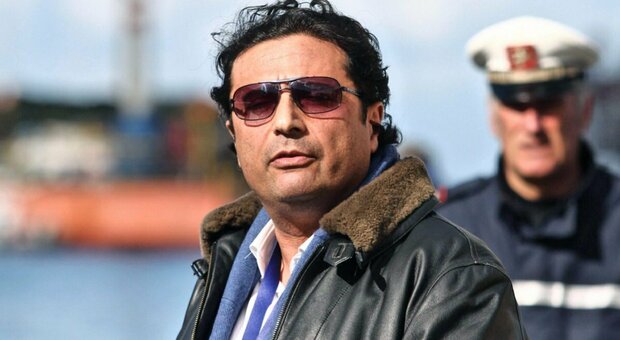 He will not return to the helm of a ship, but ten years after the sinking of the Costa Concordia he is ready for a new life outside the cell, this time struggling with judicial papers and scanners. The former commander of the Costa Concordia, Francesco Schettinowho is serving a 16-year prison sentence in Rebibbia after the tragedy on the Island of Giglio which caused the death of 32 people in 2012, could soon come out of prison and "make his own contribution to the institutions": digitize some of the great processes that run through the history of the country and save them from the neglect of time.
Gold medal to the hero Giuseppe Girolamo: 10 years ago the 30-year-old from Alberobello lost his life to save a family on the Concordia
Schettino's request
The new request for Schettino, who for years has been engaged in socially useful work within the Roman prison, was put forward by the prison management: the provision is to digitize the records of the trials of Ustica, sitting behind a desk in the Discotheque. of State. Schettino has in fact matured the term that allows him to access alternative measures: having reached almost half of the sentence he could therefore access the benefits provided by his current prison situation. The new business, which he should have already started, however, has been postponed by a few days, perhaps due to bureaucratic problems and if there are no new obstacles he could start soon.
The activity that it could carry out
This type of activity, assigned to deserving and capable inmates, to make intangible testimonies and fundamental judicial acts dating back to several decades ago, has already been practiced for some time in other situations by restricted people, who operate in a video surveillance environment in the district house and scan the papers that make up the files in the precise order in which they are found, under the constant supervision of archivists-trainers.
The contents of the maps and audio recordings are then entered into the database of the Rome State Archives. In an initial phase, the inmates' chosen for this activity had to follow training courses and Schettino, who for years has been spending his time attending university courses in law and journalism, since last May 2022 has the right to request alternative measures to detention in the cell. The former commander, who has always defended his work, including the abandonment of the ship that was sinking, now has the opportunity of a first new great responsibility: a new life in which he can give his contribution by subtracting from oblivion and to the wear and tear of time crucial evidence of the history of Italy.
Last updated: 20:32


© REPRODUCTION RESERVED
www.ilgazzettino.it