MOSCOW (Sputnik) – Russia has started the export of the drug Avifavir for the treatment of COVID-19.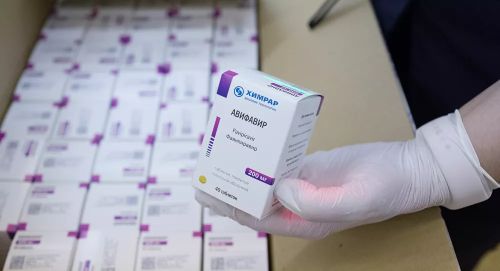 Sputnik / Andrey Rudakov
According to a statement from the Russian Foundation for Direct Investment (RFPI) and the ChemRar group of companies, the preparation has already been shipped to Belarus, and in the near future it will also be supplied to Kazakhstan.
In addition, negotiations are being carried out for the export of the remedy to various Latin American nations. Countries in the Middle East, as well as various former Soviet republics, have also shown interest in buying the drug.
RFPI and ChemRar have increased their production capacity threefold and are currently capable of producing up to 300,000 Avifavir treatments per month. In this way, they manage to cover the needs of the national market, as well as export part of their production.
The drug is produced based on the experimental antiviral substance Favipiravir, which has proven efficacy against other viruses such as influenza, yellow fever or West Nile. Several clinical trials have shown that the drug is capable of blocking the reproduction mechanisms of the coronavirus.
Avifavir received the registration certificate from the Russian Ministry of Health on May 29, thus becoming the world's first Favipiravir-based drug approved for the treatment of COVID-19.
"It was created and tested in Russia, passed clinical trials and we will be delighted to see these results and discover that there is a safe medicine for people with the virus," said the chief scientist and executive director of the World Health Organization, Soumya Swaminathan, on the occasion of the approval of Avifavir in Russia.
Since June 11, the preparation has been used in Russian hospitals to treat the disease that has already claimed the lives of more than half a million people around the globe.
Sputnik
UyPress – Uruguayan News Agency
www.uypress.net