After many months of preparation, last week it hit the screen of phone a new program,'Who is The Mask?', with driving Natalia Oreiro. Since it began, it has been one of the channel's great bets, to compete on an equal footing with The thirteen. Nevertheless, There is a lot of concern in Telefe about what is happening with 'Who is La Máscara?'
As shared by the Instagram account @television.com.ar, in the first place, 'Telefe Noticias' was left yesterday with 11.6 rating points. While, behind, is the novel 'Genesis' with 10.1, and 'Züleyha' with 9.8 units. In fourth place was 'The 8 Steps of the Million', which yesterday reached an average of 9.7 points on the screen of El Trece. Thus, 'Who is The Mask?' it stayed in fifth place, with 9.3 units on Telefe.
This is causing a lot of concern in Telefe, since they expected the reality show to be one of the channel's great successes this year. However, it is not managing to captivate the public, and it constantly falls short of what was expected, in terms of ratings. This is why, during the last days, they began to talk about the possibility of accelerating the end, and bringing forward the return of 'Big Brother'.
As it was learned, the reality show would reach the Telefe screen in October, although the channel has not confirmed anything yet. However, they began to share a large number of promos, announcing that the long-awaited return will soon arrive. During the last days, Laura Ubfal was telling details and said that they are analyzing that the reality show begins on October 10.
«'Big Brother' is about to start now, practically everything is closed. They are already seeing how they hide, so to speak, the 18 protagonists. Everything is already set up. Some say 'How? Does Big Brother start on October 3? '… Others say 10, and others say 17. Eye on 10. I can't believe if they start so fast, but there are many rumors, "revealed the entertainment journalist.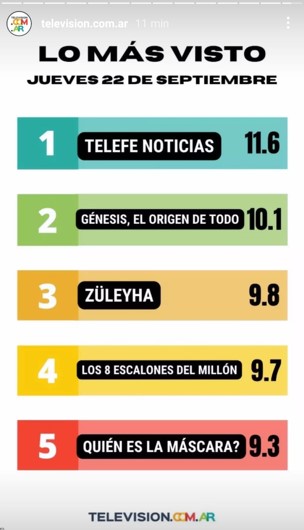 elintransigente.com