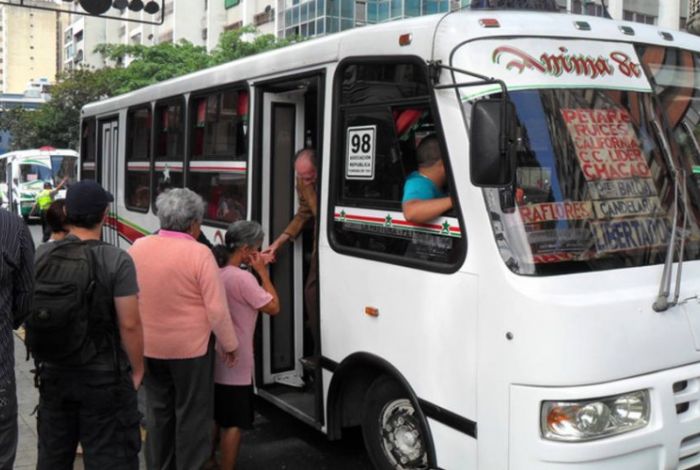 The increases made by carriers on some routes such as Guarenas-Guatire-Caracasis motivated by the fact that if they do not do so, they would be forced to change to other routes where they can charge the ticket according to their adjustments and demands, he assured Luis Alberto Salazar, president of the Public Transport User Committee.
"An unauthorized increase was to be expected, but it is allowed by users, because otherwise carriers would migrate to other routes where they would be allowed to charge for the service at their discretion," he said.
Salazar stressed that people they find it necessary to pay these ticket increases with resignation to be able to move to their homes.
He warns that the case of the increase in tickets has brought about a contraction in mobility, users move to Caracas out of strict necessity, explaining that when compared to the cost of fuel in their vehicles, it seems more profitable to use the buses no matter what they charge.
Also, warns that there is not enough fuel to attend to the entire transport sector and affirms that this situation will worsen with the Elimination of 74 gasoline pumps assigned to carriers in a special way and with a charge of 0.15 cents per literthe ticket could reach 3 bolívares on urban routes.
«The government refuses to accept a reality that the ticket will cost 1 dollar for urban routes, even if they delay said realitySalazar said on Fedecamaras Radio.
Press here for support freedom of expression In Venezuela. Your donation will serve strengthen our digital platform from the writing of the Dean of the National Press, and so allow us to move on committed to truthful information, as our flag has been since 1904.
We count on you!
www.elimpulso.com