PARIS (Sputnik) – Domestic and agricultural animals do not contribute to the spread of the new type of coronavirus, the French Health Security Agency (Anses) reported on Wednesday.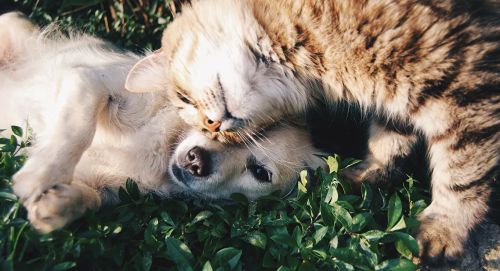 CC0 / Unsplash
"Asked about the potential transmission of covid-19 through infected domestic animals or food, Anses urgently convened a group of experts to answer this question. According to their report, there is no evidence to confirm it."
For transmission through food to be possible, it should be prepared by an infected person, experts say.
At the same time they say that any product can be contaminated, both of animal and vegetable origin.
There is no evidence that the consumption of such food can cause infection through the digestive system, but infection through the respiratory tract during chewing is not ruled out, says Anses.
It also underlines that the observance of hygiene rules makes it possible to avoid infection.
In late 2019, China reported an outbreak of pneumonia in the city of Wuhan, the capital of central-eastern Hubei province, caused by a new strain of coronavirus.
The virus was named SARS-CoV-2, and the disease it causes, covid-19.
Globally, the pathogen has already infected more than 119,000 people in more than 100 countries and caused more than 4,200 deaths, most of them in mainland China. More than 66,500 people have recovered from covid-19.
According to the latest data, 1,784 people were infected in France, of whom 33 died.
Sputnik
UyPress – Uruguayan News Agency
www.uypress.net