Petrol, discount from today: with the cut in excise duties it will cost 30.5 cents less (adding VAT)

Tuesday 22 March 2022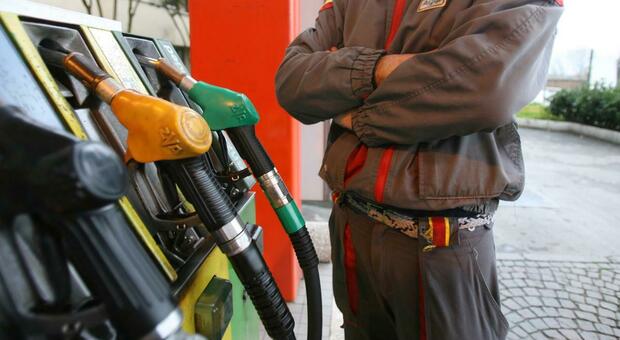 The cut in excise duties on fuel starts today: the discount provided for by the two measures published in the Gazette (ministerial decree and law decree), equal to 25 cents per gas and diesel, worth 25 cents, to which VAT is added at 22%. In total, the consumer discount on the prices of the two fuels therefore amounts to 30.5 cents. On the other hand, for LPG excise duties decrease by 8.5 cents, as envisaged in the ministerial decree. By adding VAT, consumption is 10.37 cents.
Petrol, take the discount on the price today: with excise tax cut it will cost 30.5 cents less
Ukraine Bis decree
Price averages
The prices of petrol and diesel at the pump are still falling, in the wake of the decree law. This is what the daily Staffetta indicates, noting that in the Official Journal, in addition to the legislative decree, the interministerial decree Mef-Mite was published which triggers the mobile excise duty, indicating however different values ​​(petrol 643.24 euros per thousand liters, diesel 532.24 euro per thousand liters, LPG 182.61 euro per thousand kilograms). The reduction is effective from today but given this uncertainty (which will be clarified with the publication of the customary circular of the Customs Agency on the implementation modalities), the price reductions at the pump will probably be seen from tomorrow. In the meantime, international gasoline and diesel oil prices continue to rise, while Brent rose towards 118 dollars. The averages of the prices communicated by the managers to the Mise Price Observatory detected at 8 yesterday morning on about 15 thousand plants indicate, self-service petrol at 2.121 euros / liter (-13 thousandths, 2,121 companies, 2.121 white pumps), diesel at 2.103 euro / liter (-17, companies 2,101, white pumps 2,108). Petrol served at 2,244 euros / liter (-3, companies 2,280, white pumps 2,173), diesel to 2,231 euros / liter (-5, companies 2,269, white pumps 2,158). LPG served at € 0.889 / liter (+1, companies 0.893, white pumps 0.885), methane served at € 2.230 / kg (unchanged, companies 2.342, white pumps 2.152), LNG 2.120 € / kg (-2, companies € 2.138 / kg, white pumps 2.108 euros / kg). As for prices on motorways, self-service petrol 2,210 euros / liter (served 2.409), self-service diesel fuel 2.203 euros / liter (served 2.413), LPG 0.987 euros / liter, natural gas 2.678 euros / kg, LNG 2.099 euros / kg.
Last updated: 11:33


© REPRODUCTION RESERVED
www.ilgazzettino.it