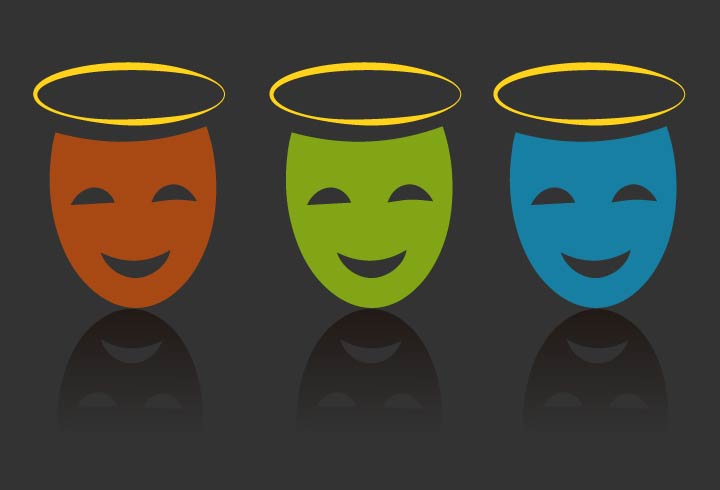 Dedicated to those who have run out of ink, patience to read, and (sanitary) paper…
"If envy were ink (ringworm) everyone would dye it"
Anonymous
"The poorest color ink is worth more than the best memory"
Chinese proverb
"My blood will be an ink like few others
and my skin will be the paper that will keep my memory"
Anonymous
∙ The Rotary
In the press I read…Deaf-mutes are normal people, they just lack hearing. In biting logic I thought, then the rulers are normal people, they just lack shame and honesty. We deduce from this perspective that in the government they are normal after all, little is more normal (in the cradle of put me where there is) than to drive the people to despair, attack haciendas, stalk reporters, pervert institutions, support drug trafficking and wars, launder capital, assault salary quotas, confine non-conformists and boost the unusual universe.
The unusual in rules of what normal, (pardon the tautology), is the a-normal general. Then you look at one. I close the sheet. I look in the mirror, blurred movements. I think there is no remedy for the mess. You clog up the reasoning sheet wanting to reconcile the hidden part with the one that isn't, and why not? I could go to the central node and pan around, keeping an eye on the central imperfection. The crankshaft of evil and the diffuse, that dark mass of the process. It is due to its social ecosystem. A wobble with the natural scale and with people climbing.
Mine is natural. A follower who reasons with his cuticles and false ribs. So see the admirable furrow, it is the crack between meditation and absurdity that is transplanted to the dramatic drain of disorder. On those trips, I devise fantasy. I remember a country of locha and bolo, of Christmas skateboards at Midnight Mass, of carnival with black girls, of unholy Holy Week, and all that between roosters and midnight evaporating before the cauldron of astonishment…
∙ The Inkwell and the Ink
Enter the fallen civilians of war, huge as the need. A broken spirit that does not resist consolation. I exhaust the philosophy of calmHow much solace for discouragement? Gives to write or read, but does not provide to nebulize the duel. A century without a partner, it makes you weird, it makes you heavy, as piche as tyrannical misrule. The hand intervened to equalize the release, but the palms do not replace the dispute with the venus de milo. Falling in love is not far away. The shock of loving is that detention in impossible depths. If you startle you rush into the gorge, and if you don't intimidate the forge always pushes you.
I call the same in the understanding of the good. Thinking can be expensive. Nobody supports complaints but they do not stop being made. Something shows that I am not aware of anything, not even of myself. The cards are laid out, and they have cards without aces. It is a right to get rid of the insert as a means for the contest. Surviving is always ahead of us.
As usual, living gets away with it. I decide to inhabit the site. Wear mittens. Send Jabs. Defend ownerless spaces. Fight at the necessary cost. I will still try without redoubt. I feel the weather. I don't know how to give adequate shelter. Unfortunately, the ink has dried up, and the inkwell, there will be nowhere to get it…
MFC
www.elimpulso.com