Motorola today announced the arrival on the market of its new top of the range, the Motorola Edge 30 Proa smartphone equipped with a 6.7 ″ OLED display with support for HDR10 + and Qualcomm's most powerful processor.
On the design side, the American manufacturer changes a little bit compared to the previous generation, presenting a back in opaque glass with a silky effect that sees the camera group does not have the usual swelling. At the heart of the new Edge30 Pro is placed Snapdragon 8 Gen.1 of Qualcomm, in the variant for the European and Italian market flanked by 12GB of RAM and 256GB of memory, all powered by a 4800mAh battery that offers support for fast charging at 68W.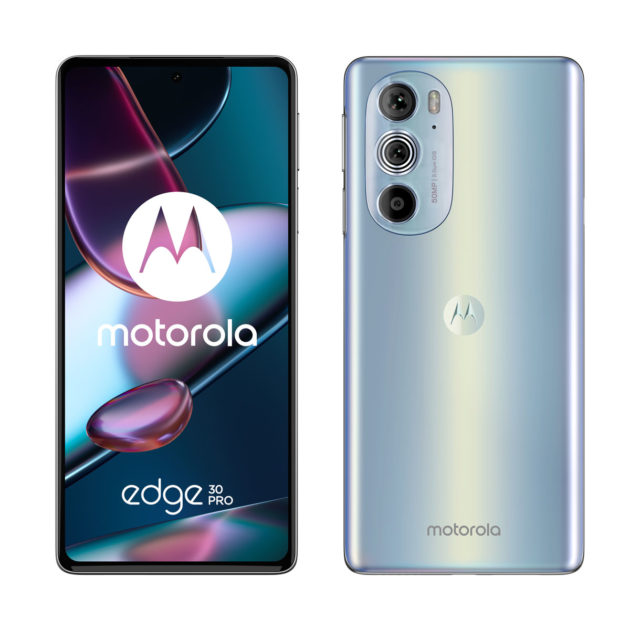 On the photographic side, the Edge30 Pro features a tri-cam system at the rear with two 50MP sensors, one for the main camera and one for the wide angle, while a third 2MP sensor acts as a depth sensor; at the front it is integrated instead a 60MP selfie-cam, seeing the Motorola device therefore being able to record videos in 4k even with the front camera. Remaining on the video side, the new flagship of the American manufacturer will be able to record from rear cameras at 8K (at 24fps) or at 4K in HDR10 +. The multimedia features of the new Motorola Edge30 Pro complete the stereo speakerwith Dolby Atmos technology.
The new Motorola Edge 30 Pro is already available from today on the market in two colors – Cosmos Blue and Stardust White – with a list price of € 849.90, but until March 6th it will be possible to buy it for € 749 on Amazon.co.uk
www.ilfattoquotidiano.it