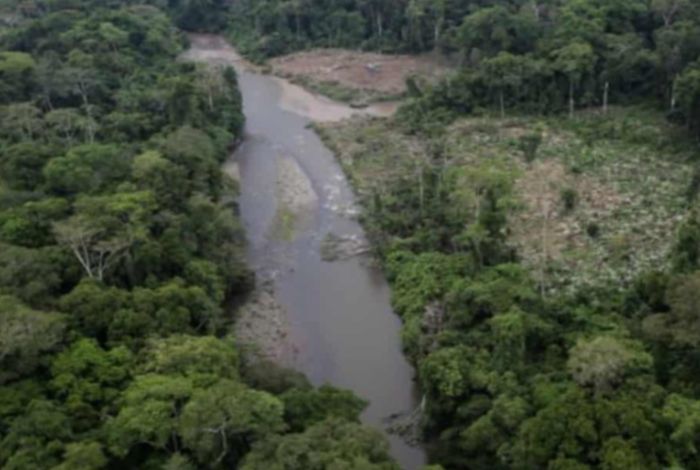 Work: www.runrun.es
According to figures from National Migration Service (SNM) of Panama broadcast this Tuesday, August 9, in the first seven months of 2022, 44 thousand 943 Venezuelan migrants crossed the dangerous Darién jungle.
In total, 71 thousand 012 migrants of different nationalities crossed the border between Colombia and Panama with the hope of reaching the United States.
July has been the month with the highest flow so far in 2022with a total of 22,582 irregular migrants who arrived in the Panamanian province after crossing the jungle, of which 16,864 (74.6%) were Venezuelan.
Panama welcomes irregular travelers in migratory reception stations (ERM) located on its border with Colombia (south) and Costa Rica (north), where they take their biometric data and receive food and medical care, in a unique operation in the region that consumes millions of dollars a year, as the government has said.
Migrants of other nationalities
Venezuelans are followed by Haitians and Cubanswith some 4,821 and 3,133, respectively, who entered Panama through the Darien jungle between January and July.
According to Panamanian statistics for the month of July, Haitians continued in second place that month with 983 of their nationals crossing the jungle, but citizens of Senegal (883) were in third place above Cubans (574).
In an interview with EFE as part of a visit to Panama at the end of July, the Secretary General of the International Red Cross, the Nepalese Jagan Chapagain, stated that the irregular migratory flow "is increasing drastically" in Central America and Mexico.
This is due to a "combination of problems" such as poverty, insecurity due to internal conflicts or violence, natural disasters and now the "devastating impact" of the COVID-19 pandemic and the war in Ukraine, which "has given rise to to an important movement of people" in the world, Chapagain said.
For more information: www.runrun.es
Press here for support freedom of expression In Venezuela. Your donation will serve strengthen our digital platform from the writing of the Dean of the National Press, and so allow us to move on committed to truthful information, as our flag has been since 1904.
We count on you!
www.elimpulso.com