The Minister of Sports, Mervin Maldonado, published a statement in which his office rejects that the Chilean government has not granted visas to the members of the men's volleyball team that would play the qualifier for the Santiago 2023 Pan American Games.
"We want to highlight, as has been reported by the Venezuelan Volleyball Federation (FVV), that despite having carried out the pertinent and mandatory procedures in a timely manner, as well as having complied with each of the requested requirements, before the consulate of the Republic of Chile accredited in our country, visas were not granted to our athletes and technical team," the ministry said in a statement published on its social networks.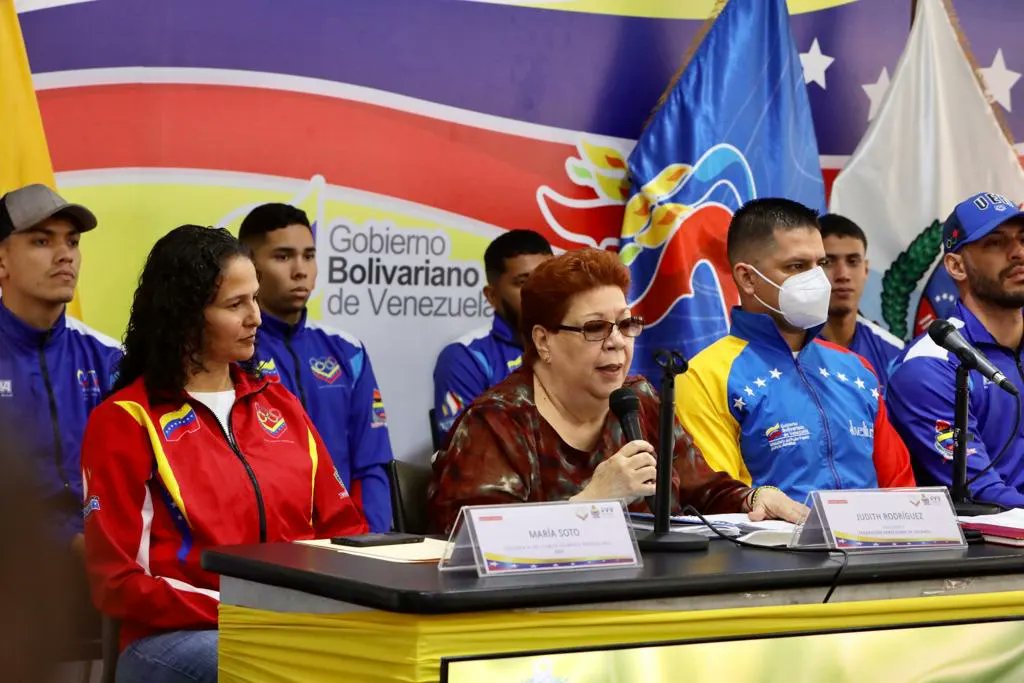 The authorities stressed that this is not the first time that this has happened, "in the past, in the framework of the organization of other sporting events in other countries where both athletes and technical teams have been disrespected."
Likewise, they asked the South American Volleyball Confederation to study the possibility of applying in this case an exceptional measure that resolves the absence and "allows the participation of Venezuela in men's volleyball at the Santiago 2023 Pan American Games."
The reactions to this fact were immediate, from the Venezuelan Fencing Federation they indicated that they have experienced this situation several times.
Explanation of the VFV
The Venezuelan Volleyball Federation (FVV) chaired by Judith Rodríguez indicated in a statement that it began visa procedures in advance before the Chilean federation and the Chilean Consulate in Caracas.
"It is impossible to obtain visas to date. We must point out that the procedure began on August 26, 2022, where the corresponding electronic form was filled out, and after that consulate summoned 3 people to us on Wednesday 09/14/2022, and then the day 15 to 2 people and the rest on Friday 16".
He related that on September 20 the Chilean Foreign Ministry requested the itinerary and guarantees of the stay, "already with air reservations, and yet they did not give a positive response."
The FVV stressed that Chile as the venue has the responsibility to resolve and manage the visa because the South American confederation so provides, "the non-granting of the visa consequently brings us moral and psychological damage, loss of time and investment of resources."
YOUTH AND SPORTS COMMUNICATION@NicolasMaduro@MervinMaldonad0 pic.twitter.com/xsUz29aAF1

— National Sports Institute (@INDeporteVE) September 22, 2022
have the informationInstantly on your cell phone. Join the Diario Primicia group on WhatsApp through the following link: https://chat.whatsapp.com/DB1cHh033LHKn1pwrCfbdG
We are also on Telegram as @DiarioPrimicia, join us here:https://t.me/diaryscoop
primicia.com.ve