Milagro Sala continues to be imprisoned in her home in San Salvador de Jujuy for being convicted in several court cases. In this framework, the leader of the Tupac Amaru Neighborhood Association was awarded the Rodolfo Walsh Award for her "career and work" as a social reference. It is granted by the Faculty of Journalism of the National University of La Plata (UNLP).
Sala received the distinction from her home, where she is serving house arrest, convicted in several court cases in Jujuy. The award for the social reference was promoted by the Rodolfo Walsh Kirchnerist group and approved by the Faculty's Board of Directors, as a "claim for the culture, principles and values ​​of indigenous peoples."
In previous editions, the same Faculty of La Plata recognized the current Vice President Cristina Fernández de Kirchner with this award; the late Venezuelan leader Hugo Chávez; and former presidents Rafael Correa (Ecuador), Evo Morales (Bolivia), Lula Da Silva (Brazil); and the head of the Mothers of Plaza de Mayo Association, Hebe de Bonafini, among others.
"This award is not alien to the political context in which we are; also validates once again the request for freedom to our companions. It also implies an act of denunciation of the lawfare war that our Latin American peoples are suffering," said the Kirchnerist group from the student center of the aforementioned university.
Meanwhile, the Faculty of Journalism itself pointed out: "In the proposal, the councilors of the group stated that they believe it is essential to recognize who 'also fought for the empowerment of women, both in their role as workers and as leaders and for policies of repair and redistribution for unemployed workers, generation of employment in housing cooperatives and textile cooperatives'".
They also highlighted that the leader of the Túpac Amaru was key in the "construction of houses, schools and primary and secondary schools, institute of tertiary studies, health centers, comprehensive medical rehabilitation center, comprehensive community centers, child care rooms , dining halls, sports centers and swimming pools and cultural centers".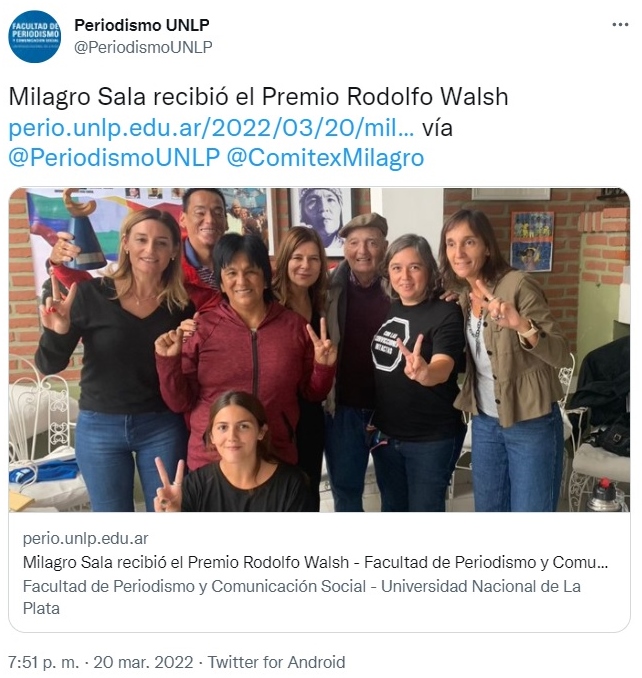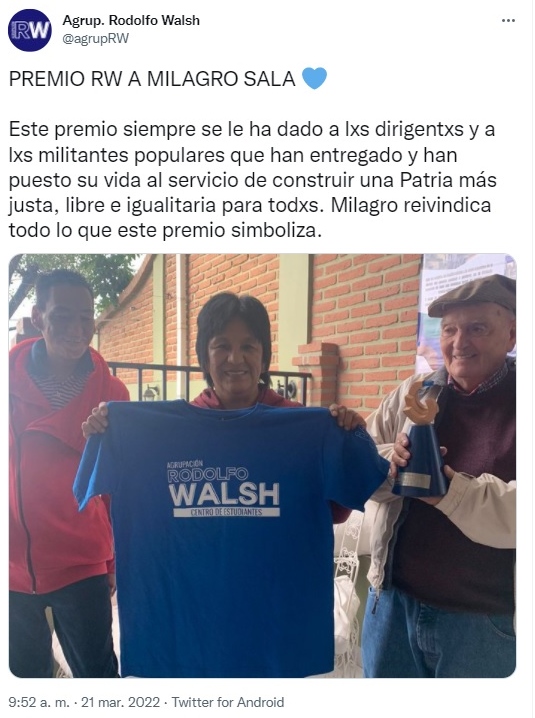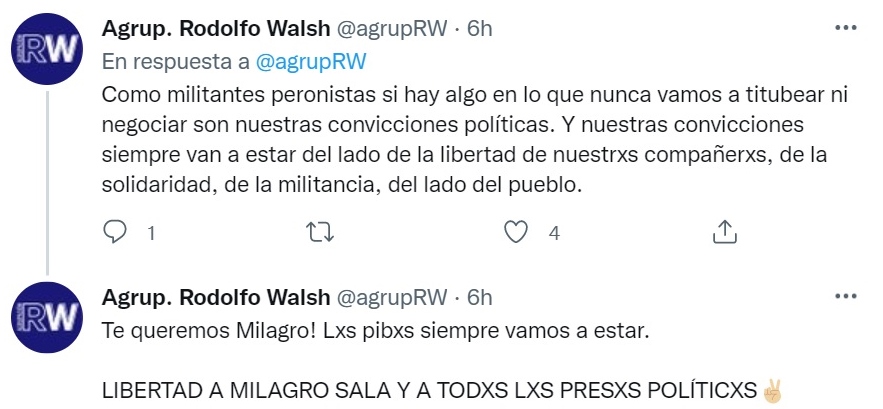 elintransigente.com