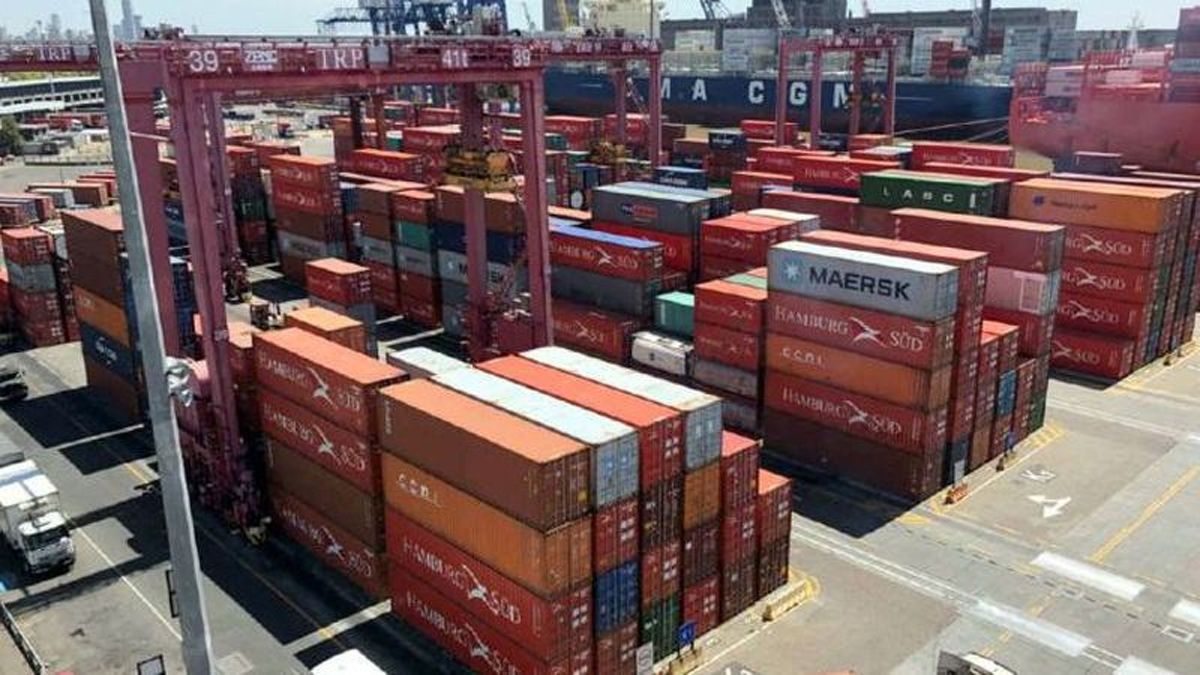 ANDn the first 11 months of 2021, an increase of 1,073 million kilos was registered in the volume exported in Mendoza which represents a growth of 4% compared to the same period in 2020.
accounting figureswithout even accounting for December, have already reached a rise 19% with almost US$ 1,497 million, surpassing the record for all of 2020, which was US$ 1,348 millionthey explained from Economy on the official page of the Government of Mendoza.
The great push, was the recovery of the Manufactures of Industrial Origin (MOI), with more than 75% increase in net weight and FOB. The sector exported US$ 216.5 million and 225 million kilos. Lhe main destinations in FOB values ​​were Chile with US$ 67.2 million; Brazil US$61.2 million; USA with US$ 9.9 million; Mexico with US$4.85 million and Spain US$3.30 million. In total, there were 29 destinations, including: Europe, Asia, Arab countries, Australia, Brazil, Bolivia, Chile, China, Colombia and Korea, among others.
stone and asbestos
Within the MOI, it is important to highlight that the manufactures of stone and asbestos have grown by 50%exporting US$ 10 million until November 2021, and whose main destination has been the construction industry for Chile.
Plastic materials and their manufactures have had an increase of 137% with a total sold of US$ 94 million. The incorporation of the US as a market in the export of swimming pools stands out fundamentally.
Exports of paper, cardboard and their manufactures grew 138%, selling US$6 million, mainly to Chile and Peru. The chemical industry grew 251% with almost US$ 39 million sold to Chile. Pig iron, foundry, iron or steel had a growth of 72% with US$ 26.8 million, selling large metallurgical pieces mainly to the US, Chile and Spain.
Bulk wine sales fell
Manufactures of Agricultural Origin (MOA) had an increase in dollars of 14% with US$ 1,013 million FOB sold, but at the same time, a drop in volumes of 6%. The lowest volume exported in bulk wines had an influence on this fall, since it exposes to November 2021 a decrease of 61 million liters compared to 2020, that is, 40% less. In any case, the performance for the industry has been high, since it is projected that by December it will reach 100 million liters, a volume that is consolidating as an important floor, considering that, until 2017, prior to the formation of the Chamber Argentina of Bulk Wine, the average exported was 30 million liters per year.
Within the MOA, the growth of processed vegetables plays a fundamental role, since it reached 68% in volume and 72% in turnover, in this sense, frozen potatoes stimulate this increase.
Vermouth had a special performance with a 50% increase in 2021, exporting US$ 8.5 million against US$ 600 thousand in 2020.
primary products
In global terms, primary products have had a good performance, although lower, with a 2% drop in volume, mainly due to the drop in fresh tomato exports.
In this sense, garlic had a growth of 12%. Also in stone fruit, mainly driven by peaches, with a rise of 48%. In the rest of the PPs, the greatest growth is recorded by non-metallic mining products, such as bentonite, whose main market is Chile.
Walnuts registered a 12% growth in net weight with 3.7 million kilos, which is equivalent in FOB dollars to US$ 7.2 million.
Source: Press Government of Mendoza
www.diariouno.com.ar