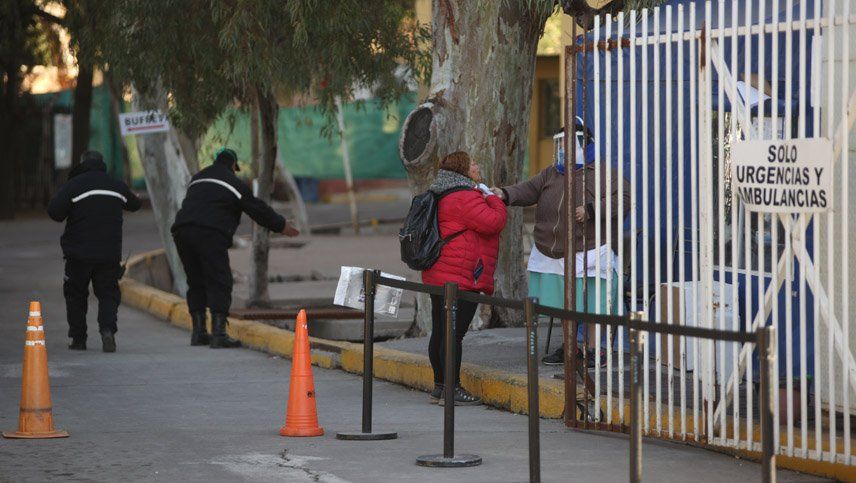 The Ministry of Health of the province communicated this Wednesday 16 positive cases of coronavirusso that the number of infections reached 363 in Mendoza since the pandemic started.
It may interest you: A journalist from Mendoza tested positive for coronavirus
The Network of Laboratories of the Ministry of Health, Social Development and Sports of the Province reported that on this day 178 determinations were processed:
162 were negative.
16 new positive cases were registered:
Personal Health Cluster: 4 patients, of which 3 are women and one man.
With a link by close contact with Covid-19 positives: 8 patients, of which there are 3 women and 5 men.
Imported cases: 1 woman.
With research link: 3 patients, one woman and 2 men.
Mendoza has 363 confirmed positive cases. There are 53 imported cases -people who have arrived from other countries-, 273 due to close contact with someone who came from another country or tested positive for Covid-19 and 30 in epidemiological research.
Also, the province has 127 people recovered and eleven deaths by Covid-19. The last death was recorded this Wednesday and it was an 84-year-old woman, a retiree from Guaymallén, from whom it is unknown how she became infected with coronavirus.
It may interest you: They discovered how to destroy the coronavirus to prevent it from reproducing in the lungs
The Ministry of Health of Mendoza reports on all patients who enter the public and private health system of the province. In cases where a person from Mendoza tests positive in other national jurisdictions –because they are studying in another province, because they live in another place without registering the change of address or because they are doing a temporary job–, they will not be registered as a confirmed case in Mendoza.
Given the growth of cases in Mendoza, The mayors of Malargüe and Lavalle asked Governor Rodolfo Suarez this Wednesday to restrict domestic tourism in those departments, and more now that the celebrations of the Day of the Friend are coming. Even the justicialista Roberto Righi asked that the family gatherings of the Lavallinos be also prohibited on Sundays and that they return to the "pass and take" modality in bars and restaurants.
Related topics:
Coronavirus in Mendoza
deaths from coronavirus
new cases
www.diariouno.com.ar