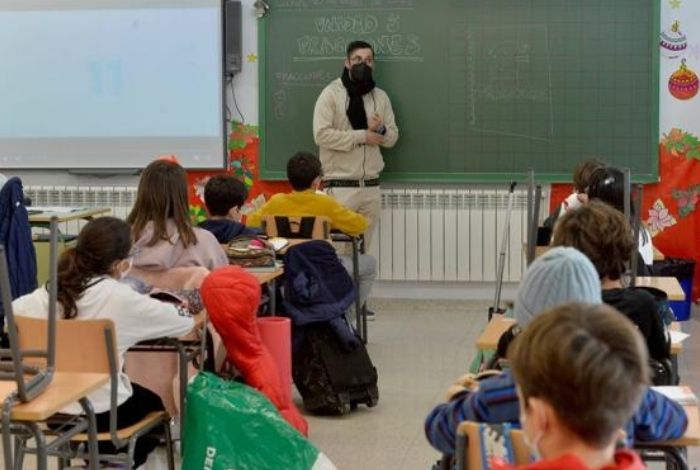 The use of the mask is no longer mandatory on Monday at all levels of schools in the Buenos aires city in the framework of drop in infections of COVID-19 and the progress of the vaccination plan.
The 65% decline in the new daily cases compared to February 21, when classes began in many educational centers in the capital, led the authorities to make the decision that masks are optional in schools with the purpose of improving the links between students and between them and their teachers.
Read also: Venezuelan leads quantum physics research in the United States
The decision was also influenced by the progress of the vaccination schedule. At the moment, 95% of the city's inhabitants have at least one dose of a vaccine92% applied the second dose and 65% administered the booster dose.
The relaxation of the use of the mask applies for now to students while the same measure will be contemplated progressively for teaching staff.
the mask it was not compulsory for preschool children and the first cycle of the primary level (from first to third grade, inclusive), in order to promote learning in a key stage of reading comprehension. Until the implementation of this last change, all students from fourth grade of primary school onwards had to use it in the classroom.
In most of the country the mask continues to be mandatory both in primary and secondary. The Ministry of Health gives free rein to each educational jurisdiction to make the decisions you consider most appropriate in this regard.
Read also: Russia rules out meeting with Ukraine
Infections have decreased in Argentina since the end of January after the South American country suffered a third wave for a couple of months caused by the omicron variant.
In Argentina, more than nine million people have been infected and more than 127,400 have died since the new coronavirus hit in March 2020. Some 40.5 million have received a dose of a vaccine and 36.8 million two doses out of a population of about 45 million inhabitants. Those immunized with additional or booster vaccines are more than 18 million.
www.elimpulso.com