Marc Marquez, a new case of diplopia after the fall in Indonesia

Tuesday 22 March 2022
Of Sergio Arcobelli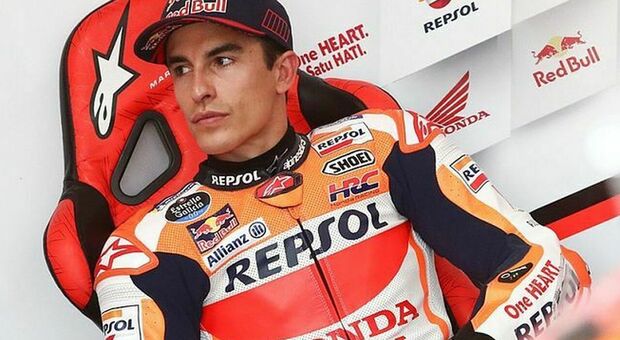 Still a vision problem for Marc Marquez. This morning, the eight-time world champion underwent a general medical check-up to assess all the problems caused by the accident during the warm up in Indonesia that prevented him from competing. The examination confirmed that the Honda rider suffered another episode of diplopia (a vision disorder, double vision).
On the other hand, during the return trip to Spain, the Spaniard – explained his team – began to feel discomfort with his eyes. Yesterday, once he arrived in Barcelona, ​​he underwent an emergency visit to the Hospital Clinic de Barcelona with his trusted ophthalmologist, Dr. Sánchez Dalmau, who after an examination confirmed a relapse in diplopia. «The neuro-ophthalmological evaluation carried out on Monday on Marc Marquez – explained Dr. Sanchez Dalmau – after the head trauma that occurred at the Indonesian Grand Prix, shows a new episode of diplopia caused by a recurrence of paralysis of the fourth right nerve, with a less involvement than that which occurred in November 2021. After this examination, it was initially decided to follow a conservative treatment with periodic medical examinations. Next week Marc Márquez will undergo a new check-up to evaluate the evolution of the problem and foresee the estimated recovery period to return to competitions ». Will Marquez be able to recover in time for the Argentine Grand Prix on April 3?
Meanwhile, the Spanish champion writes the following message on the socia: "It seems that I am experiencing a déjà vu …. On the way back to Spain, I started to have some visual discomfort and we decided to visit Dr. Sánchez Dalmau who confirmed that I have a new episode of diplopia. Fortunately it is less serious than the injury I had at the end of last year. But now it's time to rest and wait to see how the injury evolves. As always, thank you very much everyone for your support, "he said.
Last updated: 12:44


© REPRODUCTION RESERVED
www.ilgazzettino.it