Discover our special issue "L'Ode à la mode", 100 pages of photos and exclusive reports devoted to seven decades of designers and models, on sale from Thursday February 17 at your newsagent…
Our platinum wedding
First, the event: Yves Saint Laurent and his muses exhibit themselves. Not just anywhere, not on the sly. There are no less than six museums, in fact, from the Louvre to the Center Pompidou
, which celebrate the couturier whose art of seduction spans the ages. As a preview, Paris Match has just published an eight-page notebook, worthy of a pre-catalogue, to keep of course. The event alone could justify this special issue, the twenty-fifth of a collection nicely baptized "À la une", fashion and Match celebrating their platinum nuptials in an abundance of iconic covers. This love story has been going on for seven decades.
Love at first sight dates back to the 1950s, when France was recovering from the humiliations of war. A first generation of designers showcased feminine refinement. They are called Dior, Givenchy, Fath or Cardin, but also – and forever – the eternal Coco Chanel. Already Yves Saint Laurent is revealing the sex appeal of models, who are still called models long before the surge of "tops", whose plastic, like Claudia Schiffer, will make them future planetary stars in the world. dawn of the year 2000. Meanwhile, Courrèges, Alaïa, Gaultier, Lagerfeld defy taboos and prejudices. If the great photographers, from Avedon to Newton, via Demarchelier and for us, to Match, Walter Carone or Willy Rizzo,
machine-gun their targets in a contest of flashes, exotic escapes or studios set up in the shadow of the collections, we see, in the early hours, that the criticism of fashion shows is still a matter for men: André Lacaze, Gérald Asaria, Jean Cau, heritage signature, gladly works on fashion, then called "desire". The proof, pages 36-39, with the excellence of a portrait of Jean Cau on "Mademoiselle" (Chanel). There arise the great shadows of Cocteau, Picasso, Giacometti, Dali. "Did she like luxury?" pretends to question our author… Who immediately decides: "She was luxury." Fashion remaining a celebration, it was Gilles Martin-Chauffier who celebrated it in early February in Paris Match. From the 1960s (sexual liberation) to the sexy-chic of the hippie wave, Match is of all revolutions,
Courrèges, at the mini school from England, declaring war on lengths, branded Cardin. When fashion shows come out of intimate salons to triumph internationally, when designers, sometimes engaged, often feminist, even provocative, take over from men since the triumph of Prada in the 2000s, Match is there. This issue is based on unequaled archives, in text and photos.
If the most beautiful dresses owe everything to the anonymous golden hands of the greatest workshops, its design is based here on the association of Élisabeth Lazaroo and Catherine Schwaab, editors-in-chief. They are already on alert for the next fashion week (from February 28 to March 8), of which Paris is the capital. Thirty years ago, we would have called "Fashion Week". But the universal globish, very simplified jargon, so far from Shakespeare's English, has deprived the fashionable ode of its language… "Made in France"!
* "Yves Saint Laurent at the museums": Center Pompidou, Museum of Modern Art in Paris, Orsay Museum, Louvre Museum, Picasso Museum and Yves Saint Laurent Museum (from January 29 to September 18).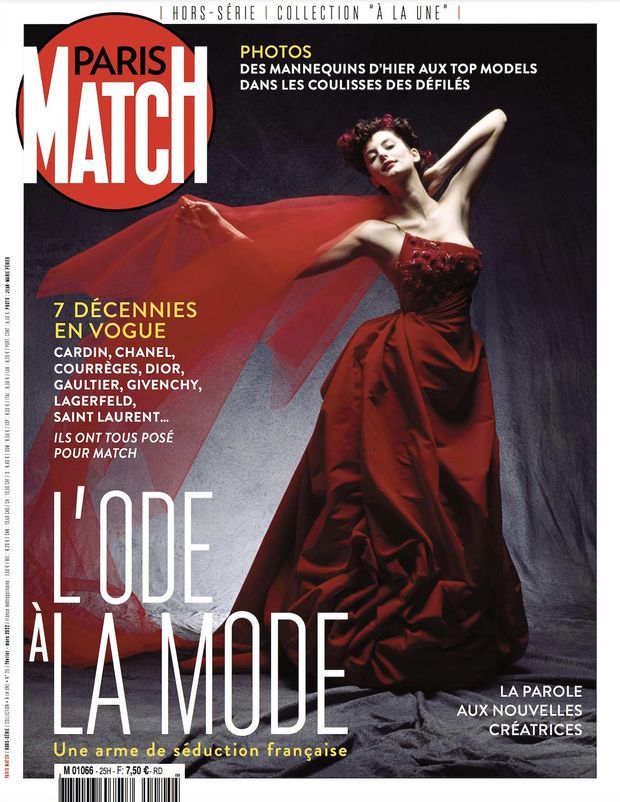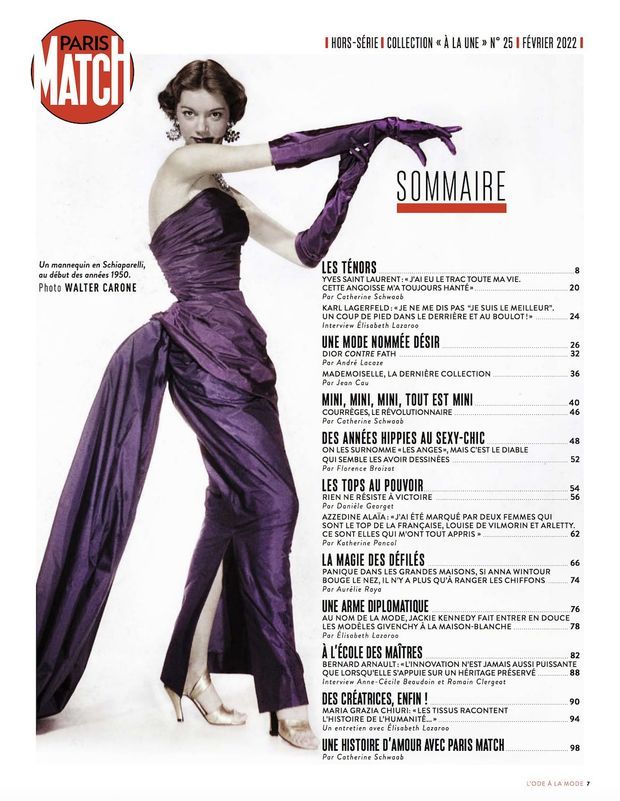 © Paris Match
Any reproduction prohibited
www.parismatch.com