Sincere, without detours or concealments. This was how the driver and businessman showed himself Leander Rud in "The night", the program that carries forward through the screen of C5N. There, she decided to talk about the disease she is experiencing, how she was discovered and how this situation is handled day after day.
"From thinking I was having a panic attack, to thinking I was depressed or distressed. The word cancer should not be afraid to name it, it is more common than thought. My doctors and oncologists told me that it is an epidemic that, probably within a few years, one in two people will have it. Cancer is a more difficult disease, but the indices say that more people die from heart attacks than from cancer. You always have to try to get ahead, "he said in C5N.
"My story begins in 2014 when I began to suffer many panic attacks, I had a lot of anguish, I was more tired and I thought I had depression. I constantly did tests and they came out well. I felt more and more tired, exhausted, depressed. I finished a meeting and did not understand why I felt depressed. I came to the conclusion that when the body does not respond to you for more than six months, it is neither depression nor anguish, it is a disease that you have to look for »said Leandro Rud.
In front of the viewers he went for more. "I spent a long time working full time in my modeling agency company. I was falling apart just like my company because I didn't have the ability to manage it, since I was tired, bad and wanting to sleep. The years went by, it was still the same way, but everything got worse. I didn't even want to go out and if I was dating, when my partner told me to go out to do something, I would get tired immediately. Many people believed that panic attacks led me to be like this, depressed, "he commented. Leander Rud.
Strong
"After spending five, six years for a shitty situation*, they hospitalized me. I spent ten days in the sanatorium, where they took me from one capsule to another and there I realized that this was not depression because there was no reason either. They did many tests on me and after those ten days, they did a biopsy that was negative. I was a little happy because it meant it wasn't too bad. My clinician comes and he tells me 'we are going to repeat everything because you have something'. After further searching and doing five biopsies, they found a tumor in my salivary glands (behind my ear) and I had a ball there," he revealed.
"The doctor in the first instance tells me to go to the hospital and there I realized that something was wrong. 'What you have is cancer in the salivary glands that has metastasized to the head and bones,' they told me at the clinic. At that time I thought I was finished and when I started reading it was a cancer four. I looked for different situations of this disease in the world of how people got out of it. I started swimming every day in cold water, when I had never swum in my life, in summer. Then autumn begins and they told me that the court here because it could be complicated for me since I continued with check-ups. I said I was going to continue because it was good for me, it left me tired and it makes me think little. He swam three times a day, between five and ten minutes at a time. I kept swimming, "concluded Leandro Rud.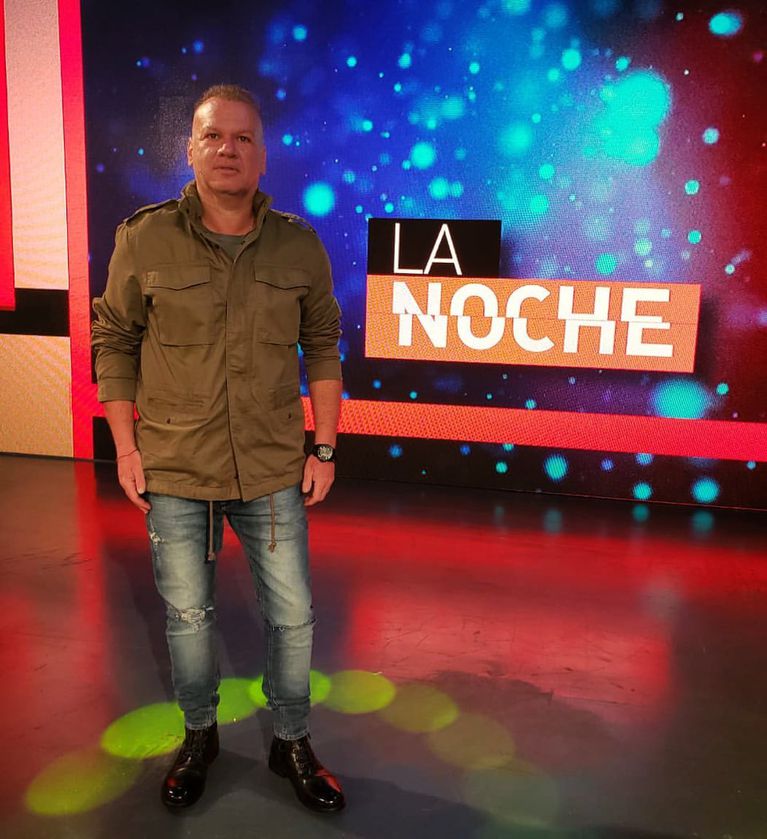 elintransigente.com