There are only less than 60 days left before the start of the Qatar World Cup and there is already a prediction that generated several surprises. Because Joachim Kleman, an English stockbroker, dared to predict the next champion of the contest. A task that he has been doing for some time and that has a significant margin of success. Who will be chosen to lift the cup?
This prediction is not based on card reading, zodiac sign analysis, or any other such activity. Rather, it is supported by big data. Because it is a study that includes economic factors, climate, temperature, statistics of the players, their teams, the selections, among other variables.
Klemen started his method a few years ago and in his history you can find that he predicted the winner of the Brazil World Cup 2014. He was also right with the results that occurred throughout the Russia World Cup 2018. Therefore, his new forecast generated some anticipation once it was announced. Since he presented a South American team as champion.
The winner of Qatar 2022
For Joachim Klemen, the Argentine National Team will consecrate itself as champion of the Qatar World Cup. Along the way they will see off Denmark in the round of 16, the Netherlands will be eliminated in the quarter-finals and Spain will be unable to beat Lionel Scaloni's side in the semi-final. And the Final? The Albiceleste will beat England and Lionel Messi will give himself the pleasure of consecrating himself with the most coveted trophy.
Qatar Calendar 2022
Group stage: from November 20 to December 2.
Round of 16: from December 3 to December 6.
Quarterfinals: from December 9 to December 10.
Semifinal: from December 13 to December 14.
Third place: 17 of didicemebre.
End: December 18.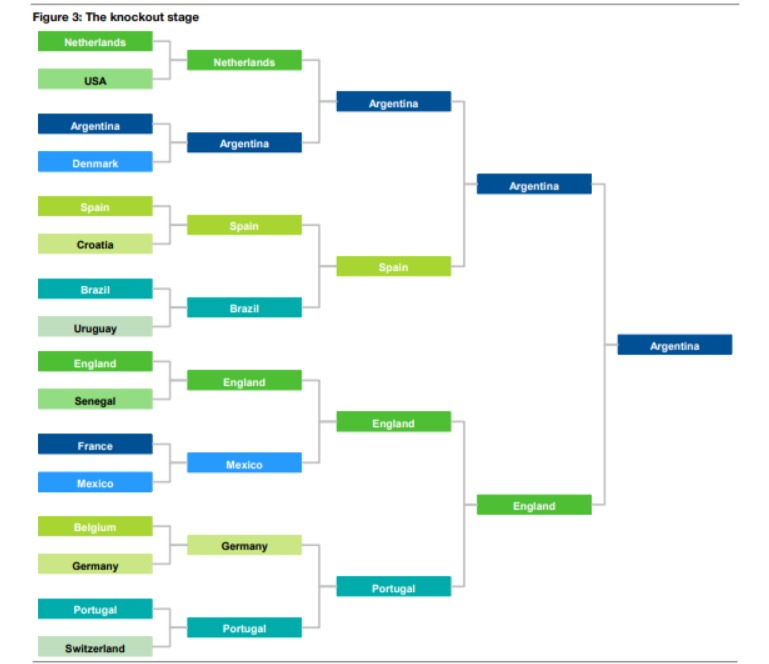 elintransigente.com