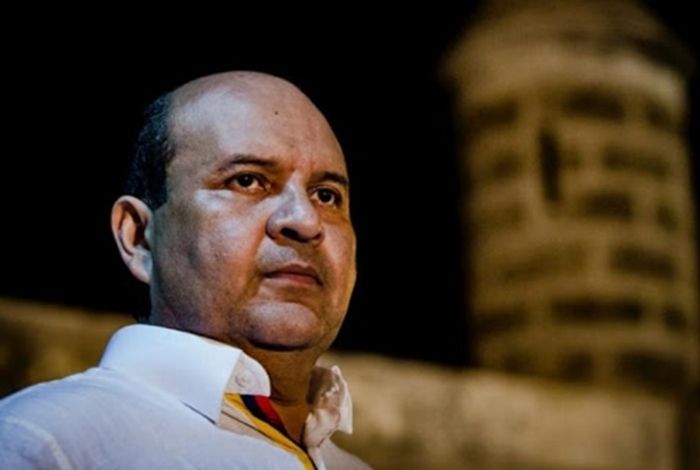 The National Communication Center reported that this Saturday, August 6, the journalist Roland Carreno He is serving 650 days deprived of his liberty and accused the Venezuelan regime of "kidnapping" him.
«The journalist and national operative coordinator of Voluntad Popular, Roland Carreño celebrated 650 days this Saturday kidnapped by the dictatorship of Nicolás Maduro. Relatives demand his immediate release, considering that it is an arbitrary detention," the Interim Government said in a statement.
He added that according to the most recent report by the NGO Foro Penal, in Venezuela there are "245 citizens deprived of liberty for political reasons."
It is important to remember that last October 2020, the Attorney General appointed by the National Constituent Assembly, Tarek William Saab confirmed the arrest of Carreno for allegedly participating in "Conspiratorial plans against the peace of Venezuela«.
Also read: Maduro's regime confirms the arrest of Roland Carreño for "conspiracy plans"
Since then, different sectors of the country have demanded the release of the social communicator. The international community has also raised its voice for Roland Carreño, as did the United States Embassy in Venezuela on June 27, Journalist's Day.
"Today we express our admiration for the dedication, courage and professional ethics of Venezuelan journalists. You allow the world to know the reality of the country and despite the persecution, you exercise the democratic right to inform," reads the tweet.
Also read: #OPINION On Journalist's Day we ask for the freedom of Roland Carreño
Press here for support freedom of expression In Venezuela. Your donation will serve strengthen our digital platform from the writing of the Dean of the National Press, and so allow us to move on committed to truthful information, as our flag has been since 1904.
We count on you!
www.elimpulso.com