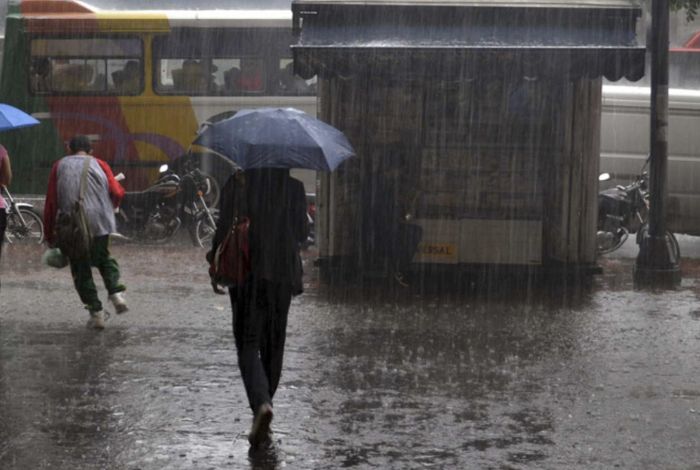 Work: www.runrun.es
The meteorologist at National Institute of Meteorology and Hydrology (Inameh), Louis Vargasaffirmed this Monday, October 3, that it is normal that in the middle of the rainy season there are meteorological phenomena that intensify rainfall between the months of June to October.
Vargas explained in an interview broadcast by Onda that these phenomena occur every year, but there are events that are being added to the rainfall and make it more intense. "The first of them is that a change is occurring in the pattern of precipitation and temperature at a global level and Venezuela does not escape that," he said.
Another climatic variable, explained Vargas, is the "La Niña" phenomenon, which is occurring in Venezuela for the third consecutive year and has produced "above normal" rains, stormy activity, hail, and gusts of wind in Venezuela.
The meteorologist indicated that last year, regions such as the Andes, the center-west and the south of Zulia suffered continuous rainfall. While, on this occasion, "cloud developments of wide vertical coverage" are occurring in the coastal center and Los Llanos.
Tropical Wave 41 will cause "significant" rains
Luis Vargas pointed out that the tropical wave number 41 of the season will cause, starting this Thursday, "significant" rains throughout the country.
He assured that this tropical wave is reaching a certain organization in its cloud and wind systems that, according to statistics, could pass through the Venezuelan coast.
"In the accumulated rainfall, we are within normal parameters, but in some areas we are above normal," said Vargas.
For more information: www.runrun.es
Press here for support freedom of expression In Venezuela. Your donation will serve strengthen our digital platform from the writing of the Dean of the National Press, and so allow us to move on committed to truthful information, as our flag has been since 1904.
We count on you!
www.elimpulso.com