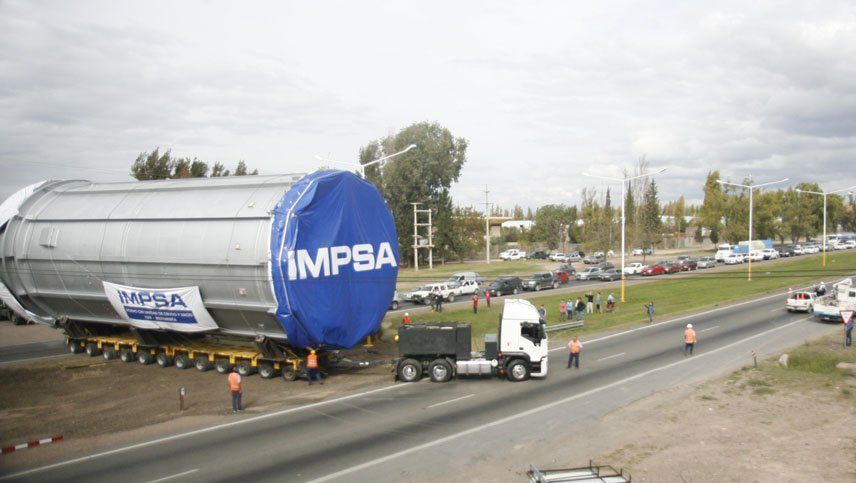 The oven that the company IMPSA moved to the Luján de Cuyo distillery was the attraction this weekend in Mendoza. The dimensions of this piece made it necessary to mount a mega operativewith security and traffic personnel from the different municipalities involved, operators, cranes to lift the signs that cross the South Access and even in some sectors it was necessary to cut some electricity or telephone cables.
It may interest you Drivers "suffered" the transfer of the IMPSA oven to Luján de Cuyo
One of the intrigues was knowing how he managed to cross the different bridges that cross the South Access. In this case, the truck with this huge oven, which is 22 meters long, 9 meters in diameter and weighs 94 tons, he must have taken the side roads. In some sections, traffic had to be cut off so that it could go the wrong way at the bridge approaches, which was quite a challenge.
With regard to the "arch" signs that cross the highway, they were directly lifted by cranes as the truck carrying the imposing piece passed by.
The tour began this Saturday morning and continued early Monday morning, ending in the afternoon, when it reached its final destination.
www.diariouno.com.ar