Historical drama: Warrior – the story of Czech military commander Jan Žižka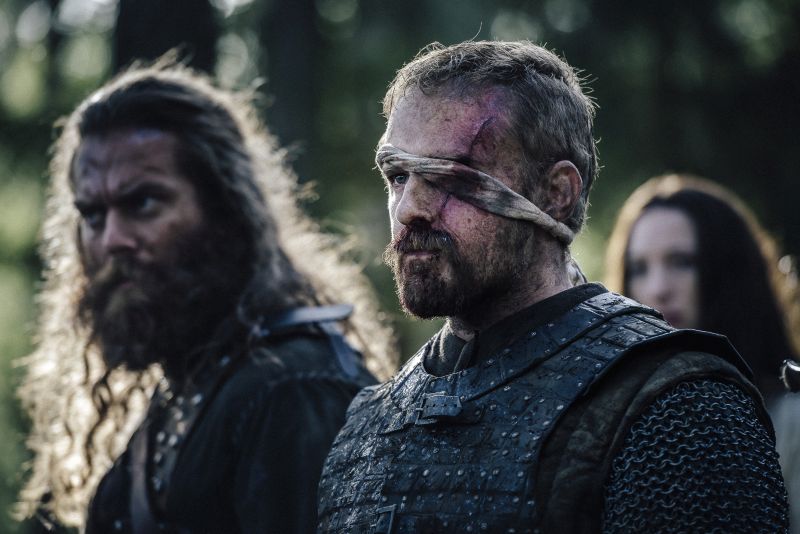 It says: CR
This week we will go back several centuries in the historical drama called Bojevnik, which tells the story of Czech military commander Jan Žižka, as he became a famous warlord, never lost a battle and had to kidnap a lord's fiancee to prevent his rise.

Bojevnik comes to the regular program of cinemas on September 22.
A historical drama based on real events, directed, written the script and story and produced by Petr Jákl. They star in the main roles Ben Foster, Oscar winner Michael Caine, Sophie Lowe, Til Schweiger, William Moseley, Matthew Goode and others.
Jan Žižka (1360 – 1424) was a Czech general, a successful military leader and a follower of Jan Hus and a radical Hussite who led the Taborites. Vhe led the Hussite forces against three crusades and did not lose a single battle. He was nicknamed "One-eyed Žižka", because at first he lost one eye and then both eyes. Žižka velja as a Czech national hero.
"Jan Žižka is the story of the birth of a military leader, and I think people will be surprised by how it is conceived. The story takes place in 1402 during Žižka's youth before the Hussite wars. It contains everything you need to know about this time period to understand it. The film also shows a lot of fights, but above all, a very strong story that takes you on a ride to the very end." said director Petr Jákl.
Story:
The story of Jan Žižka takes place in the High Middle Ages and tells about the birth of a great warrior and brilliant military leader who defended everything he believed in. At the turn of the 14th and 15th centuries, Europe witnessed a cold and unfavorable climate that was not favorable even to less demanding crops. The crop failure was followed by a great famine, and after the plague called the "Black Death" (1347-1351), new epidemics followed, which paralyzed all of Europe. These were not good times for the common people, who were tormented by uncertainty, which also applied to King Vaclav IV.
In the first years of his reign, Vaclav IV. active monarch, but eventually came into conflict with both the local nobility and the Catholic Church. The conflict with the Church reached its climax in 1393, when the archbishop's servant Janez Nepomuk died during the interrogation. A year later, the local nobles imprisoned their king in Wildberg Castle in Upper Austria. Wenceslav's brother John of Bohemia (Jan Zhořelecký, son of Charles IV and Elizabeth of Pomerania) is Vaclav IV. freed, but the pressure of the dissatisfied nobility remained. After a while, the king had no choice but to accept their terms. However, this was only part of the problems he was dealing with around 1397. Disputes with his half-brother Sigismund of Luxembourg were also escalating. The lands were actually ruled by Henry of Rosenberg, the richest nobleman in the kingdom, and even to defend their own interests, the people were thrown into unimaginable tyranny and violence.
The year was 1402, and the times demanded a hero who would be a new hope not only for ordinary people, but also for the reigning king… Jan Žižka was hired to protect an important royal adviser and supporter with his entourage. During the relentless attack on this important man, he demonstrated his strategic and fighting skills, which did not go unnoticed. He was soon called into the service of Vaclav IV. and he accepted another sensitive assignment – to kidnap Rosenberg's fiancee Katherine. At first it didn't seem like a particularly difficult task, but meeting a beautiful girl in the brave Jan gives hope for "forbidden" love. Inevitably, he becomes involved not only in high politics, but is also put to the test of his loyalty and his own strength. His values ​​are shaken to the core, but he has no choice but to fight… Passion, guilt, lust and revenge become the driving force behind his determination to fight for the equality of ordinary people and for justice.
demokracija.si