THE HAGUE – Slovak Prime Minister Eduard Heger and Dutch Prime Minister Mark Rutte agreed on Monday that even after the recent impact of a missile on Polish territory, which claimed two lives, both countries must continue to strengthen defense cooperation. This was reported by Eduard Heger in a statement after a joint meeting in The Hague, Netherlands.
The Slovak Prime Minister pointed out the need to constantly develop mutual relations with partners, even more so, according to him, at a time "when we have a war across the borders". "The Netherlands behaved like a proper ally to us when it provided us with the protection of our skies with the Patriot battery and military reinforcements immediately after Russia's attack on Ukraine. I thanked Mark Rutte again for that," said Heger in a statement published on the social network.
At the same time, the Dutch Prime Minister assured Heger that "they want to be always present on the eastern border, because we have to fight together against Russian aggression". "In the past, governments underestimated the power of cooperation, and it was the war in our immediate vicinity that clearly showed us that we need allies," noted the Slovak Prime Minister. He added that the two countries have many things in common, including responsibility for future generations. According to him, Slovakia has a good friend and ally in the Netherlands.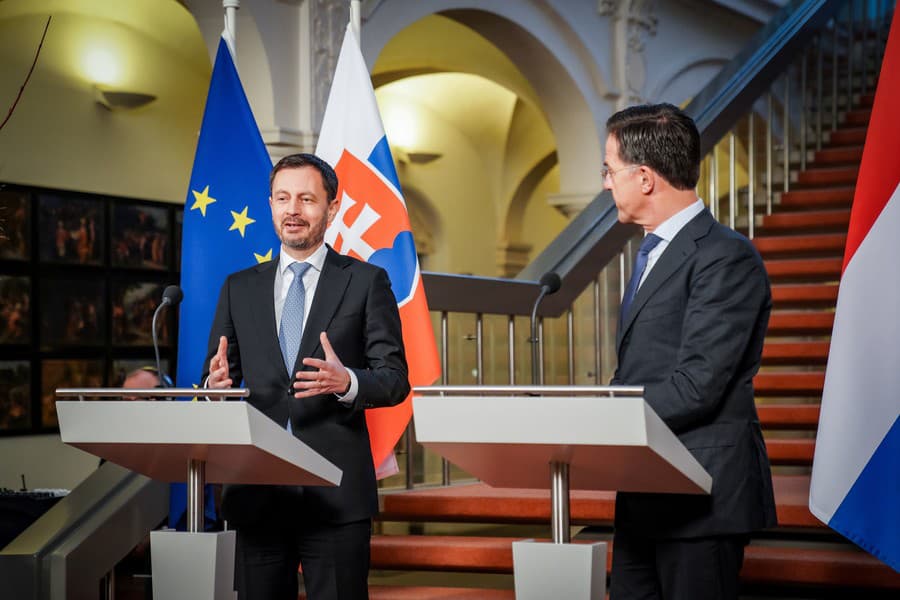 On Monday, as part of his visit to the Netherlands, Prime Minister Heger will also visit the International Criminal Court and negotiate with representatives of Eurojust.
www.topky.sk