Salvatore Ferrigno, center-right candidate arrested in Sicily: mafia and exchange votes
Exponent of Popular Autonomists, in the coalition that supports Schifani. The accusation: money and favors in exchange for votes.

Friday 23 September 2022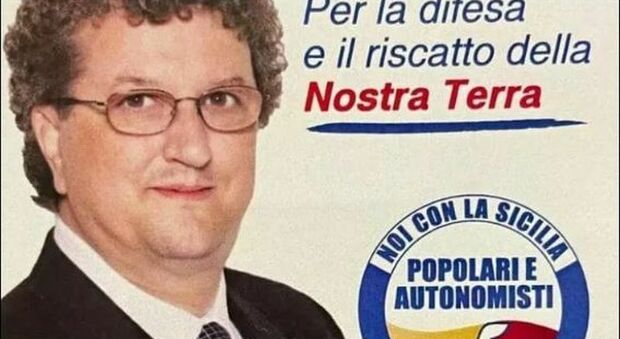 The candidate in the Sicilian regional center-right elections Salvatore Ferrigno, 62, was arrested during the night by the Carabinieri on charges of electoral exchange between the political and mafia. Ferrigno is a candidate on Raffaele Lombardo's list of Popular Autonomists, a list of the coalition that supports the former president of the Senate Renato Schifani in the race for the presidency of the Sicilian Region.
The boss Giuseppe Lo Duca and Piera Lo Iacono are also in handcuffs. The latter, according to investigators, would have acted as an intermediary between the politician and the Mafia bosses. The investigation was coordinated by the deputy prosecutor Paolo Guido. According to the accusation, the candidate, from Carini (Palermo), promised favors and money to the exponent of Cosa Nostra in exchange for votes. To 'frame it there would be several environmental interceptions, even a few days ago.
Who is
Salvatore Ferrigno, 62, the ARS center-right candidate arrested on charges of a political-mafia exchange vote, was elected to the Chamber of Deputies in 2006 for Forza Italia in the Italian constituency abroad "North and Central America" . In fact, for over 40 years, the man has lived abroad where he is an insurance broker. There are many Carinesi who moved to the United States in the 1950s. In the past, Ferrigno was also part of the Defense commission. He was one of the founders of the 'Azzurri nel mondo of California' association. In 2008 the then Sicilian governor Raffaele Lombardo appointed him consultant for relations between the Region and Sicilians in the world. From there he approached the autonomists, with whom he ran for the Regionals. Here is the slogan used for this election: 'Change is now. Courage, we began.
The wiretapping
The bugs and cameras of the Carabinieri recorded live several meetings between the protagonists of the investigation. The agreed figure would have been twenty thousand euros, but then there would have been a 'discounted, up to the figure of five thousand euros.
Last updated: 14:03


© REPRODUCTION RESERVED
www.ilgazzettino.it