The Camcaroní Business Expo 2022 began successfully this Thursday 22 at the facilities of the Rosa Bela Hotel in Puerto Ordaz.
More than 65 companies from the industrial, commerce and telecommunications sectors are the protagonists of this meeting that returns after its last edition seven years ago.
This edition was also joined by the Government of the Bolívar state through the Ministry of Tourism and the Mayor's Office of Caroní on behalf of the governmental area.
After the words of welcome and with the presence of Adán Celis, first vice president of the Venezuelan Federation of Chambers and Commerce (Fedecamaras); Tiziana Polesel, president of the National Council of Commerce and Services (Consecomercio); Father Arturo Peraza sj, vice-rector of the Andrés Bello Catholic University (Ucab Guayana) gave some warm words of reflection and gave his blessing to the activity.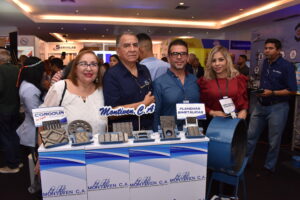 Expo Camcaroní seeks to promote meetings between the different business sectors. In addition to showing what they do in their field, the appointment lends itself to making business relationships and to reflect on different topics.
That is the objective set for this edition, according to Catherine Wilson, president of the Caroní Chamber of Commerce (CamCaroní), hostess of the conference.
For this Friday, the programming will begin with the business tables between entrepreneurs in the morning. In the afternoon, at 2:00 pm, the business model will be presented by Maderera Los Paredes.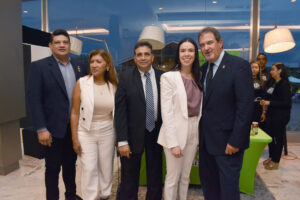 Then the economist Marco Tulio Méndez will talk, at 2:30 pm, about the importance of the business plan, how to generate value for your company?
At 3:40 p.m. Solar Energy will speak about photovoltaic energy, while at 4:30 p.m. it will be the turn of the Digitel team, represented by Alfonso Cantalejo (general manager of business capital, east, Guayana) and Khiana Nasser, manager general corporate business.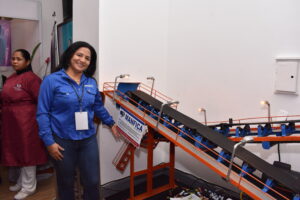 To delve into the subject of business commercial strategy, attendees will be able to listen to Guillermo Mendoza's presentation at 5:00 pm
Companies such as Maderas Los Paredes, Digitel, Venequip, Maploca, Falini Rodamientos y Sellos, Agro Industrial F y H, Helitac, Teleservicios Pos, Solar Energy, among others, said they were present at the meeting.
ExpoCamcaroní 2022 has free admission and the company stands area can be visited from 9:00 am to 8:00 pm and will be open until this Saturday, September 24.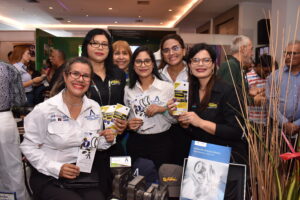 have the informationInstantly on your cell phone. Join the Diario Primicia group on WhatsApp through the following link:https://chat.whatsapp.com/Fr9gVHN4A436nOIw6sepgk
We are also on Telegram as @DiarioPrimicia, join us here:https://t.me/diarioprimicia
primicia.com.ve