Marche, the entrepreneur Emidio Vagnoni leaves part of the inheritance to his employees: 500 euros for each year in the company
The man had died of Covid at 68, then the "gift" to employees

Friday 23 September 2022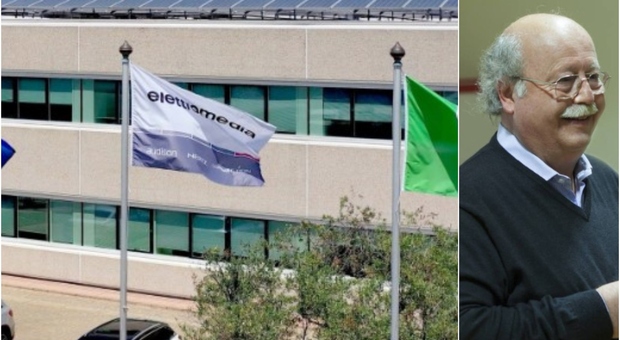 The last gesture of love of Emidio Vagnonione of the founding members of Electromedia spa, is a story to be told. "Mimmo", as he was called by everyone, closed his good eyes in June 2021, at the age of 68, due to Covid. But until the last he thought of his collaborators, foreseeing in the will a legacy for all employees who had worked for more than one year in the company at the time of his death. The announcement was made by the heirs on July 29th on the occasion of the Open Day to celebrate the 35th anniversary of Elettromedia, world leader in the car audio market for the production of amplifiers, speakers, processors and accessories for professional installation , based in Potenza Picena.
The entrepreneur Romano Giordani dies and leaves 600 thousand euros to the Municipality for the over 75 in difficulty
Now Mimmo's "gift" has arrived, through a letter signed by the heirs and delivered by the current partners, Maria and Maurizio Riccobelli and Pietro Pantaleone. All workers received a bank transfer for an amount equal to the years in the company multiplied by 500 euros, for one total bequest of 400 thousand euros. The fact that the employer, hospitalized with bilateral pneumonia, prone and wearing a helmet, requested pen and paper shortly before being intubated, is evidence of profound gratitude and gratitude. And today it becomes a tangible sign.
Sgaravatti, the millionaire inheritance of 100 million euros, the Filipino caregiver: "Now I deserve a house"
On the occasion of the delivery of this letter, the shareholders Riccobelli and Pantaleone communicated to the employees that they had taken over the company shares held by Mimmo. This investment confirms the strong desire of the family to invest in the company and in its future growth. Founded in 1987, Elettromedia designs and markets products under its Audison, Hertz and Connection brands; in recent years it has also added lines for the nautical, pleasure, yachting and cruise market with the Hertz Marine brand to car info-entertainment products. It is present in over 60 foreign countries to which it exports over 80% of its total turnover, which in 2021 exceeded 30 million euros. It has a total of 80 employees, 35% of whom are employed in the research and development area. Emidio Vagnoni, born in 1952, was in charge of this last sector. "Hungry for knowledge – the partners paint him -, he has always tried to go beyond conventions, outside the box, with a brilliant, farsighted mind".
Last updated: 17:16


© REPRODUCTION RESERVED
www.ilgazzettino.it