Dr. Peter Jambrek: "New University graduates are 100% employable"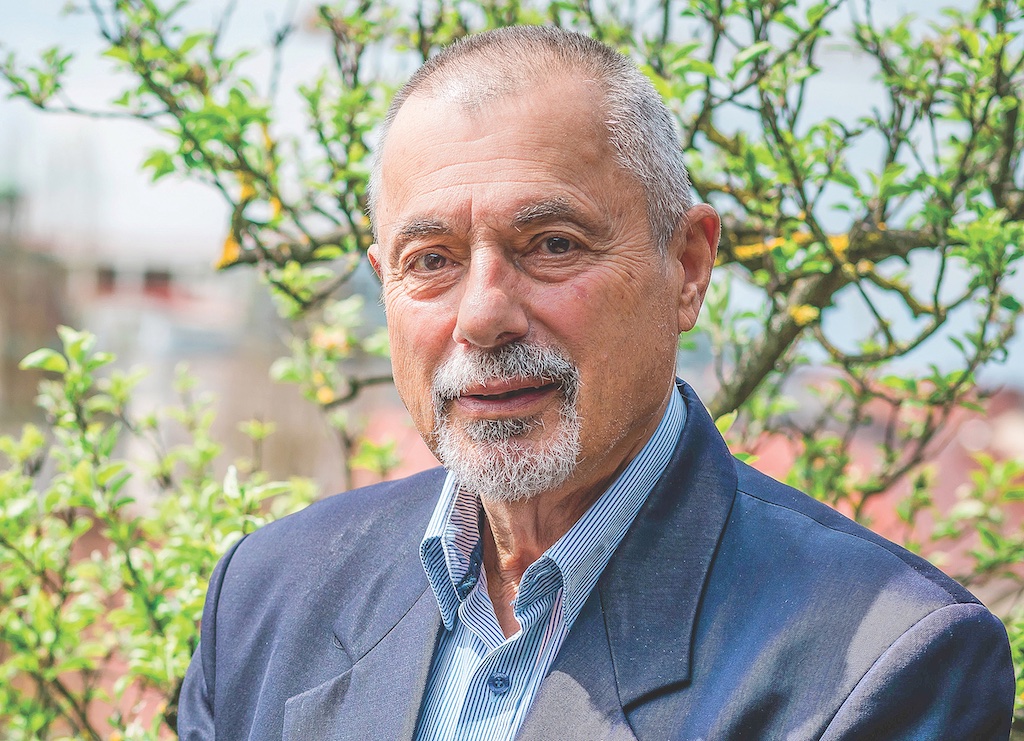 It says: Lucija Kavčič
We talked about the New University with dr. Peter Jambrekom, who said they are her main ones advantages of an internationally established professorial choir, quality study programs and one hundred percenttna employability of diplomats.
Democracy: Mr. Jambrek, how did the New University come about?
Jambrek: The new university was established on October 6, 2008, when the Senate for accreditation with the Council of the Republic of Slovenia for Higher Education issued a positive expert opinionto its establishment. On October 28, 2016, the National Agency for quality in higher education entered the new university in the public register of acreshigher education institutions together with the following regular members: European Faculty of Law, Faculty of National and European Studies and Faculty of Slovenian and International Studies.
The new university is currently an academic community of three full member faculties and types of associate members. The beginnings of its establishment date back in 2000, when the Faculty of State and European Studies was accrediteddije, then still under the name of the Faculty of Postgraduate State and European studies. In the first year of its operation, in 2001, it registered around 500 students, and then successfully enrolled new generations of students throughout the years.
The European Faculty of Law was established in 2005 and in 2012 Faculty of Slovenian and International Studies. The mentioned faculties have then, as already mentioned, merged into the New University.
In addition to the three full-time members who run 17 study programs, The New University also has a number of associate members, colleges and faculties from Zagreb, Kosovo, London and two others from Slovenia. Every year on it on new enrollment between 400 and 500 students, all students about 3500 – their number varies according to how many graduate and enroll absolvent internship. Number of enrolled, especially part-time students, from year to year growing. About 3,500 have successfully completed their studies at the New University so far students.
Democracy: Are there any vacancies for this year?
Jambrek: The first application deadline for enrollment in undergraduate studies has already been completed, forinterested candidates can still apply for enrollment in another and the third application deadline, in accordance with the tender conditions published on member websites.
At the moment, the first application deadline for enrollment in postgraduate studies is underway programs of members of the New University. Until the vacancies are filled, it is so on Faculty of Slovenian and International Studies, Master's degree and PhDIn the Slovenian Studies II and III program, another 20 free enrollment programs are available places for part-time study. At the Faculty of State and European Studies he is at master's degree programs in International and Diplomatic Studies, and Public administration available 63 regular and 50 extraordinary vacancies while 30 more part-time students can enroll in both doctoral programs of this member students. He has a master's degree from the Faculty of European LawLaw 2 offers him 68 regular enrollment places and 50 extraordinary places, on programmar Law and Real Estate Management 2 and 68 regular enrollment places and 50 extraordinary places, in the programs Alternative Dispute Resolution 2 and Civil commercial law 2 and 40 extraordinary enrollment places. At the doctoral level the study of the European Faculty of Law is still free for the study of Law 3 40 part-time enrollment places for the study of Law and Managementmičnin 3 and 30 extraordinary places for enrollment.
Additional information on application deadlines and registration process for all interested parties can be found on the websites of the members of the New University, or neporegularly by calling the individual affairs department of each member.
Democracy: The advantage of the New University (NU) is excellent and internationally recognized faculty…
Jambrek: The new university was founded by a group of constitutional judges after them the 1998/99 term expired, so it was professionally speaking initially strongly substantiated by the legal achievements of the Constitutional Court, which operates in all areas of domestic and international law. Professors' councils of all departments and study programs of the New University consists of habilitated professors whose professional careers are distinct academic and, in many cases, professional careers.
A number of professors from abroad, including international judges, are guests at the New Universitynative courts. The participation of judges of constitutional courts from abroad and, of course, former judges and presidents of the Constitutional Court Of the Republic of Slovenia.
Democracy: That is to say, your graduates get very good already during their studies employment capacity. Where are their jobs promised?
Jambrek: Our graduates are 100% employable. It is true, however, that there are many our students at the master's and doctoral level are already employed. With study acquire additional theoretical and professional knowledge at our university, which contribute to their excellent work. Our graduates are employednot in all areas of the country in diplomacy in international relations, on courts, law firms, state and local government, as well as lawyers in business.
All the verticals of our study programs with ushunting Real estate management occupies professional and leading positions in agencies, institutions, institutes and companies involved in management and real estate trading. Comparison of graduates' employability NU compared to students from other universities was not implemented, but they are for concessioned programs under the new mandatory annex to market needs works.
The article was originally published in the journal Democracy.
demokracija.si