Angostura FC, Deportivo Petare, Anzoátegui Academy and Atlético La Cruz They are the four teams that will continue in the race for promotion to the first division, after completing this Thursday the home run round in Liga Futve 2.
Angostura had already qualified in advance. Despite their 2-0 loss to Titanes FC, they remained in first place in group Awith 12 points.
The other classified from A was Petare, at the time refished for the instance of home runswhich thrashed Ureña SC 6-0 and finished with 11 points.
In group B, Academia Anzoátegui beat Rayo Zuliano 0-1 on matchday six, thus tied the first placewith 11 units.
The tiebreaker favored the Anzoatiguenses in relation to Atlético La Cruz, who scored the same number of pointsafter equaling 0-0 with Heroes de Falcón, who was eliminated with a disadvantage unit.
The semifinals will be Anzoátegui Academy-Deportivo Petare and Angostura FC-Atletico La Cruzkeys that will define the two finalists who will go for the title and the only promotion to the highest national category.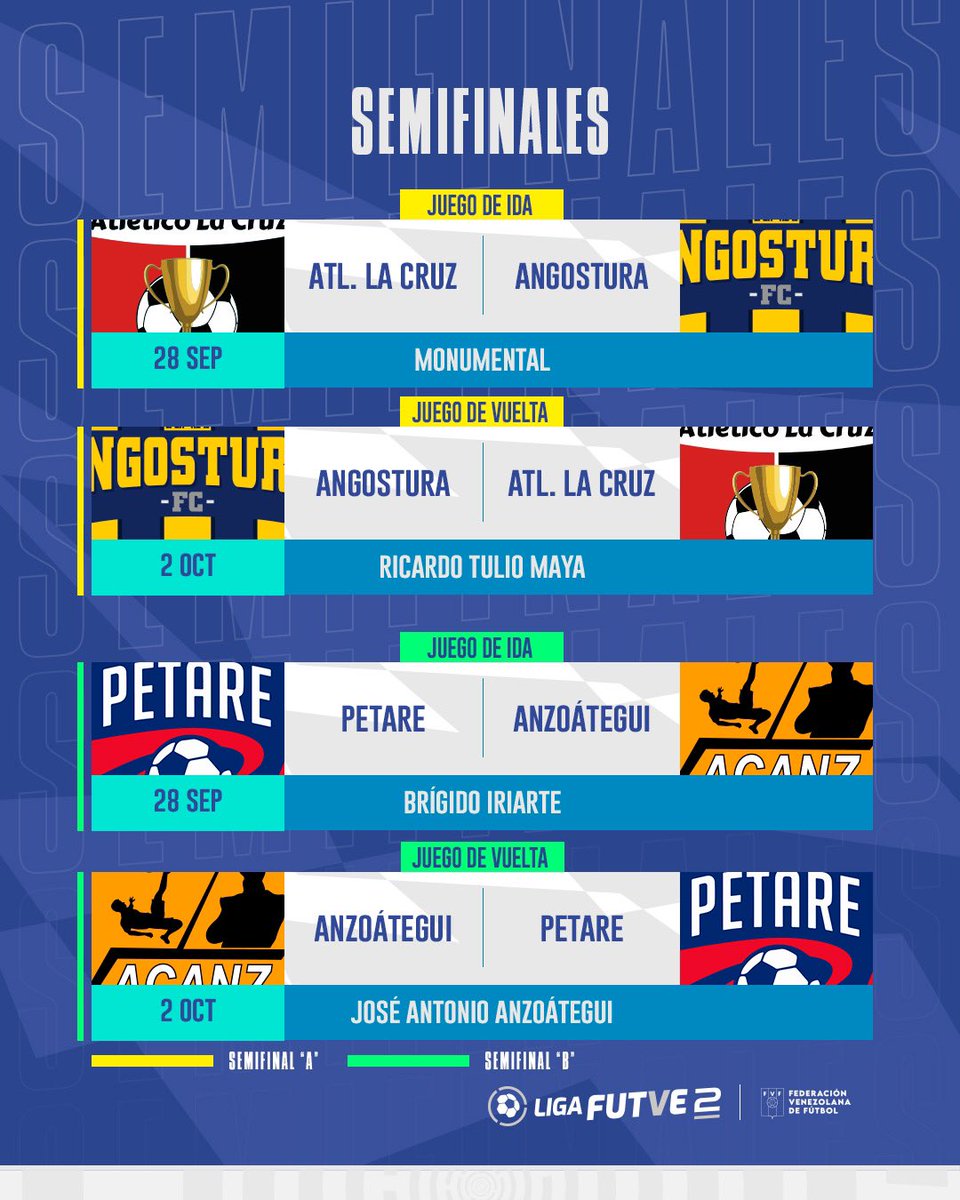 Lavinotinto.com
Photo: Atletico La Cruz Press
www.lavinotinto.com