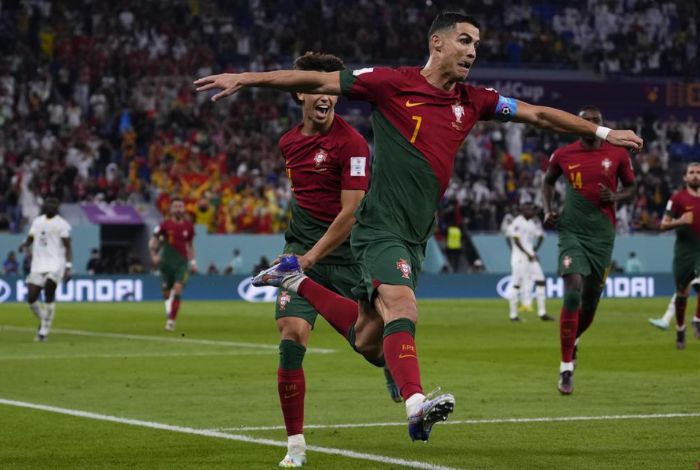 Cristiano Ronaldo He closed his eyes, took a deep breath, and then made World Cup history.
The portuguese striker became the only footballer to score goals in five World Cups by converting a penalty after 65 minutes of the 3-2 win over Ghana on Thursday.
Andre Ayew equalized for Ghana eight minutes later, but Joao Félix restored Portugal's lead at 78 and Rafael Leao added a third at 80. Osman Bukari scored for Ghana in the 89th.
At 37, Cristiano faces the World Cup in Qatar with two objectives. The first is to give your team a first world championship. The other is to show potential new clubs that he still has the talent to be taken into account after he terminated his contract with Manchester United in midweek.
After wasting a couple of good chances in the first half, Cristiano went to the ground after a tackle by Ghanaian defender Mohammed Salisusignaling a penalty.
After depositing the ball in the nets, a radiant Cristiano performed his traditional celebration pirouette: high jump, turn and finally stand on the field. The fans roared their cry of "YES-OOO!"
He has scored in every World Cup since his first in 2006. They add 118 goals with the Portuguese team.
Press here for support freedom of expression In Venezuela. Your donation will be used for strengthen our digital platform from the writing of the Dean of the National Press, and thus allow us to move on committed to truthful information, as has been our flag since 1904.
We count on you!
www.elimpulso.com