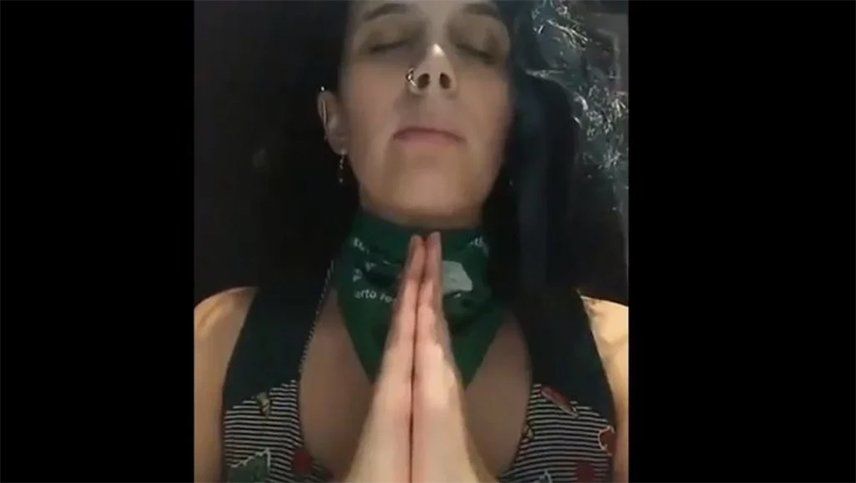 A video with a prayer of the "Our Father" in favor of abortion sparked controversy on social media, where went viral and generated a cataract of comments.
"Our mother who is in the marches, sanctified your struggles, come to us (sic) your strength. You will do it at home, as well as at school and on the street," says the first part of the version. And it continues: " Give us today our daily feminism. Forgive our vestigial masks. As we (sic) strengthen those around us."
Finally, he closes: "Let's not let ourselves fall into the machiruleadas. And save us from the patriarchy. Amen".
"They attack the church and pray a simile our father," wrote a user on the page where the video was shared, with the following description: "In case you had doubts if feminism is a mental disorder." "It has become another religion of the bunch, which wants to impose its beliefs on others," another Facebook user wrote.
Last year the Chamber of Deputies gave half sanction to the bill to decriminalize and legalize abortion, although it was rejected by the Upper House, with 38 votes against and 31 in favor.
It may interest you: She was kicked out of the bowling alley for wearing the green scarf tied to her fanny pack.
On May 28, the International Day of Action for Women's Health, the Bill for the Voluntary Interruption of Pregnancy (IVE) will be presented, which the members of the National Campaign for the Right to Legal, Safe and Free Abortion will carry for eighth time in the National Congress.
Related topics:
legal abortion debate
Feminism
www.diariouno.com.ar