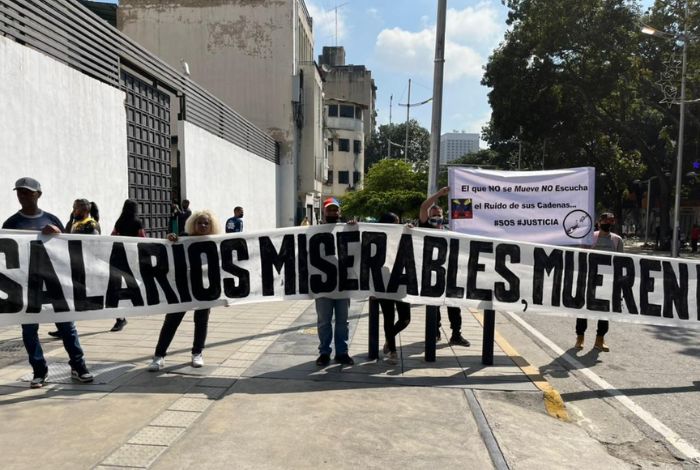 Retirees from various sectors displayed a 30-meter banner in front of the headquarters of the Public Ministry to demand a pension that allows them to cover the basic food basket. The protest occurred on the morning of this Thursday, October 24.
They denounced that due to inflation, they lost 17 dollars a month of the 30 dollars in salary they had been receiving since May. «The question we asked ourselves this Tuesday and Wednesday while we were queuing to collect the pensionit was what we are going to eat in December, and even worse, what the first days of January will be like," denounced Alida Jiménez, a Corpoelec retiree.
Before the day of demonstrations carried out by older adults during 2022, councilor Julio Reyes declared that "The Government is obliged to provide solutions to pensioners, retirees and the country's workforce in the face of the extremely poor situation of salaries. It has been their responsibility for the deterioration of our economy, as well as the sanctions have done their thing.
Luis Jiménez, retired from PDVSA, who participated in the activity, assured that a group of more than 600 older adults who worked in this institution have been fighting for three years to have their pension fund, money that was paid monthly and in dollars, when they were active to ensure their old age. "Today nobody knows where those reales are," she claimed.
More information: www.termometronacional.com
Press here for support freedom of expression In Venezuela. Your donation will be used for strengthen our digital platform from the writing of the Dean of the National Press, and thus allow us to move on committed to truthful information, as has been our flag since 1904.
We count on you!
www.elimpulso.com