Brazil – Serbia is the last match of today. The teams are part of Group G, where Switzerland of the Albanians is currently leading after defeating Cameroon at least today.
Brazil is the contender team for winning the trophy, while Serbia is a team that is ready to do "damage" as soon as the opportunity comes, as it has more potential players in its squad.
Tite has put Liverpool's star Alisson in goal, while Thaigo Silva and Marquinhos complete the defense, thus leaving Militao on the bench.
The defensive wings, which seem to be the weakest point of this Brazil, will be completed by Danilo and Alez Sandro.
The midfield trio is both destructive and constructive with Casemiro, Paqueta and Neymar, while surprise is the pinnacle of the attack, with Richarlison in place of Jesus.
The attacking wings are as expected, Vini Jr and Raphinna.
Official formations: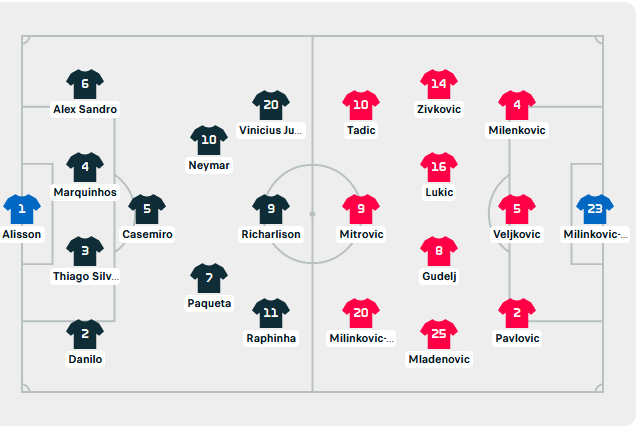 /albeu.com