Bolívar Pottery reactivated its operations as part of the implementation of the Concrete Action Agenda (ACA), promoted by the governor of Bolívar state, Ángel Marcano, to give forceful responses to the population.
Through a press release they indicated that the production companies in the region are being reestablished.
Régulo Marín, president of Bolívar Pottery, located on trunk 19, via Caicara del Orinoco, reported that recovery work has been established with the intrinsic support of the basic companies of Guayana.
With a large investment, the potter returns after two years of inactivity, in order to offer an optimal service and move towards the development and revival of the Great Venezuela Housing Mission, they maintained in the letter.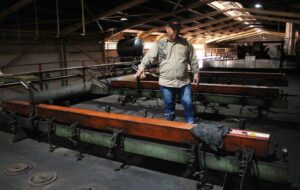 Production and action
Marín pointed out that within the production work there is also the sale of blocks at affordable prices for the population, and donations to the most vulnerable families.
He explained that within the links with the secretariats of the government and companies, the following stand out: Corpoelec, Briquetera del Orinoco, Briqven, Orinoco Iron, Corporación Venezolana de Guayana, Cabelum, Alcasa, PDVSA, among others, with which the purchase of burners was achieved. , hoses, valves, water pumps and reflectors, totally new.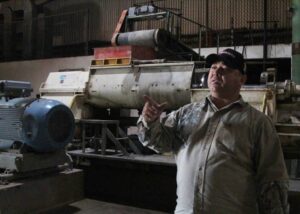 He stressed that thanks to the articulation between the potteries of Anzoátegui and Falcón, supplies and pieces were obtained to reactivate the firing oven after two years.
"Among the projects to optimize the service within the production plant, we have the adequacy and vindication of the workers, with their inclusion in the food service, which is vital for a good development of our human resource."
have the informationInstantly on your cell phone. Join the Diario Primicia group on WhatsApp through the following link:https://chat.whatsapp.com/IRw6IXFYgK25m8tLpx3lKk
We are also on Telegram as @DiarioPrimicia, join us here:https://t.me/diarioprimicia
primicia.com.ve