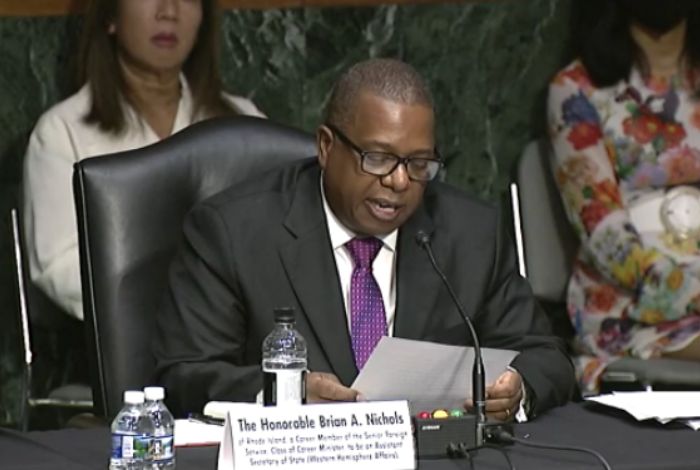 The Under Secretary of the Department of State for the Western Hemisphere, Brian A. Nichols, welcomed the return to negotiations between the Unitary Platform and the Nicolás Maduro regime.
"We hope they will work to alleviate the humanitarian challenges facing Venezuelans and free and fair elections"indicated the US official in a message released through his Twitter account.
Nichols specified that The United States continues to support the Venezuelan people in search of a better future
The Negotiation Delegation designated by the Unitary Platform of Venezuela, confirmed on Thursday the resumption of negotiations with the Maduro regime in Mexico City.
National Communication Center
Press here for support freedom of expression In Venezuela. Your donation will be used for strengthen our digital platform from the writing of the Dean of the National Press, and thus allow us to move on committed to truthful information, as has been our flag since 1904.
We count on you!
www.elimpulso.com