Seagate recently launched a new product line called Beskar Ingot, such as the precious metal present in the Star Wars saga "The Mandalorian", products that not only focus on high-level performance but also on the aesthetic factor, presenting themselves with decorations that will surely make the fans of the saga happy. Over the last few weeks we have had the opportunity to try out the best performing version of Beskar Ingot, theNVME SSD FireCuda, a memory disk PCIe 4.0 with high-performance M2 connector, which has a pre-mounted heatsink that recalls the precious Beskar ingots in the coating, complete with imperial seal.
But it's not just the aesthetics that convinced us in testing this new NVME: it is the speed that distinguishes it to make it definitely a recommended purchase for players. We carried out a first round of tests on a Windows PC, where the launch of the operating system and games proved to be practically instantaneous, much higher than the performance of normal SSDs; we later tried installing games from Steam particularly heavy in quantity of Gigabytes and the results were very interesting.
A special feature of Seagate's NVME SSD is its own compatibility with PlayStation 5: Sony's console requires high-spec memory to expand available space beyond the base one, and Seagate's Ingot amply responds to the demands; inserted inside the console, the SSD was detected instantly, flanking the base memory and allowing us to launch any type of game – the PS5 allows you to start the latest games only from the M2 SSD, while the external hard drives only support PS4 games – in seconds but also allowing the movement of large amounts of data from the primary drive in a few moments: the read speed of 7,300 MB / s and in writing of 6.000 MB / s allow you to move games weighing 98GB in about 15 seconds, without worrying about the console's operating system, e maintaining a very low temperature thanks to the heatsink standard.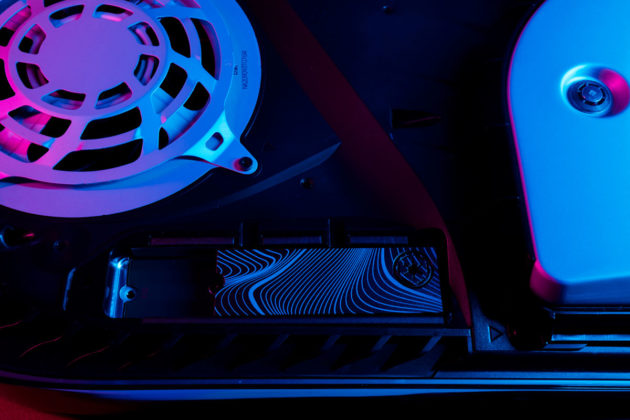 For those looking for a particularly fast and performing memory, with a beautiful aesthetic that goes to beautify the inside of their PC, we think the Seagate NVME drive is an interesting option, but to take full advantage of it you need a motherboard that supports PCIe 4.0. At the same time the Beskar Ingot NVME FireCuda it is an excellent choice for those who need additional space on their PlayStation5, without compromising. Currently the disk is available on the market in two denominations: 500 GB at a price of € 179.90 and the 1TB model, like the one we tested, at € 259.90.
www.ilfattoquotidiano.it